Ruth's Having Fun at Abbeycrest
Making the decision to move into a care home and finding the right one can be an especially difficult and emotional decision for a resident and their family. In the middle of a global pandemic things can be complicated but our teams are here to guide and help you every step of the way.
Ruth moved into Abbeycrest Nursing Home in Sonning Common last year and it turned out to be the best decision for her and her family. She was living alone in Whitby since the passing of her husband Alan in 2007 and although two sisters lived nearby, a spell in hospital in 2020 forced her to consider the move South. Encouraged by her son John, coupled with a lot of research by John and his partner Marian, Ruth settled on Abbeycrest.
At Abbeycrest, there's something for everybody, from arts and crafts to the hair salon and a packed schedule of events and activities including a reading club and movie club. If residents prefer to spend one-on-one time with a member of the team, they can read the paper, pop to the shops or have a pint in the local pub. The Home has strong connections with the Sonning Common community, many residents invite them to join in our activities at the Home or run their own sessions here.
Abbeycrest has 70 bedrooms, each with a beautifully appointed ensuite bathroom. Several of the rooms have Juliette balconies or provide access to the wonderfully landscaped gardens. The home is situated in the beautiful South Oxfordshire countryside on the edge of the Chiltern Hills.
Ruth, who shares her birthday with the Prince of Wales, had a hectic life growing up being one of four siblings and stepsister to another seven! She was happily married to Alan for 50 years and spent part of her married life helping him run a dairy farm near Robin Hoods Bay. Their only child – John – has two children, one of which is an actor currently starring in the ITV series Emmerdale. Ruth was a member of the Women's Institute for 62 years, her speciality was baking birthday and wedding cakes and icing them.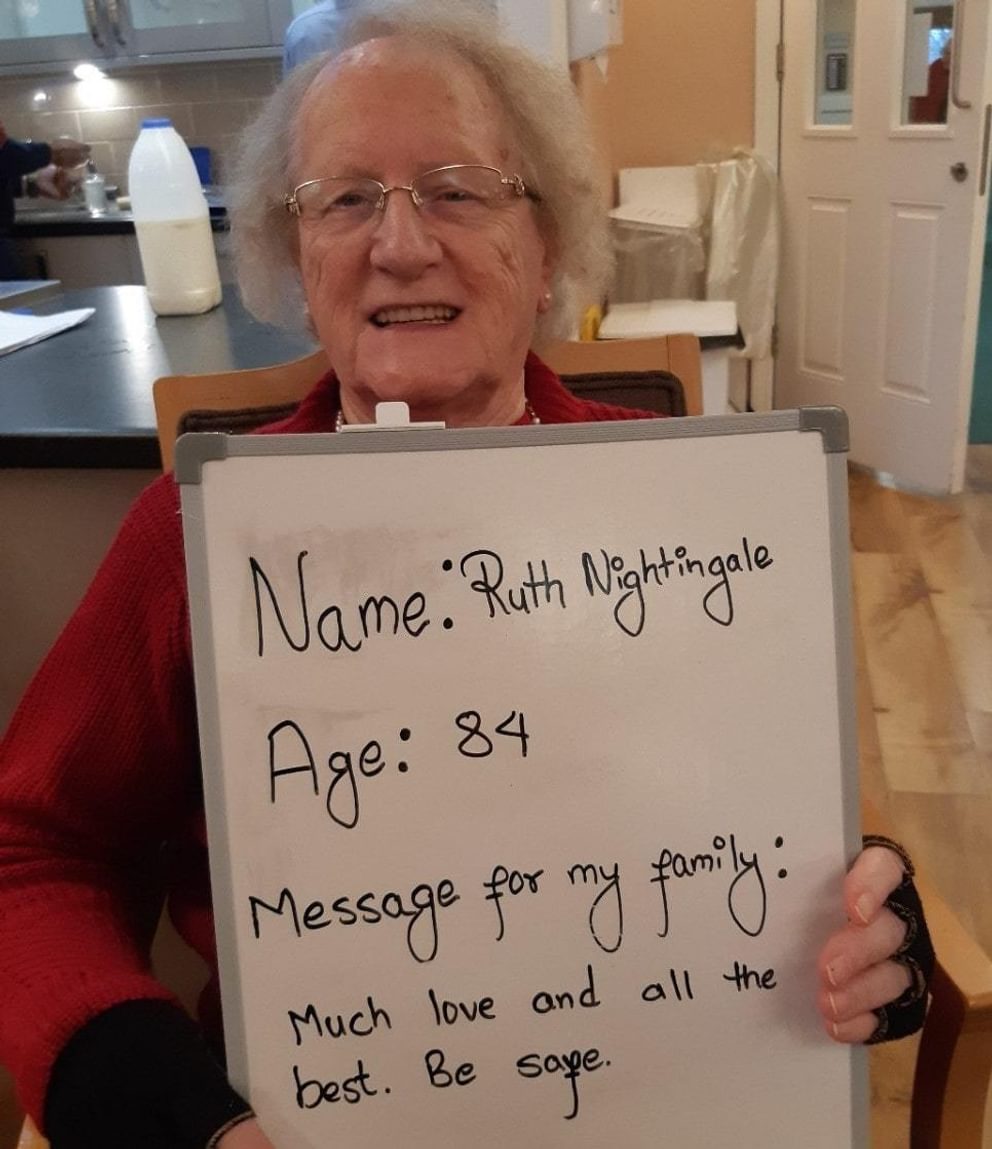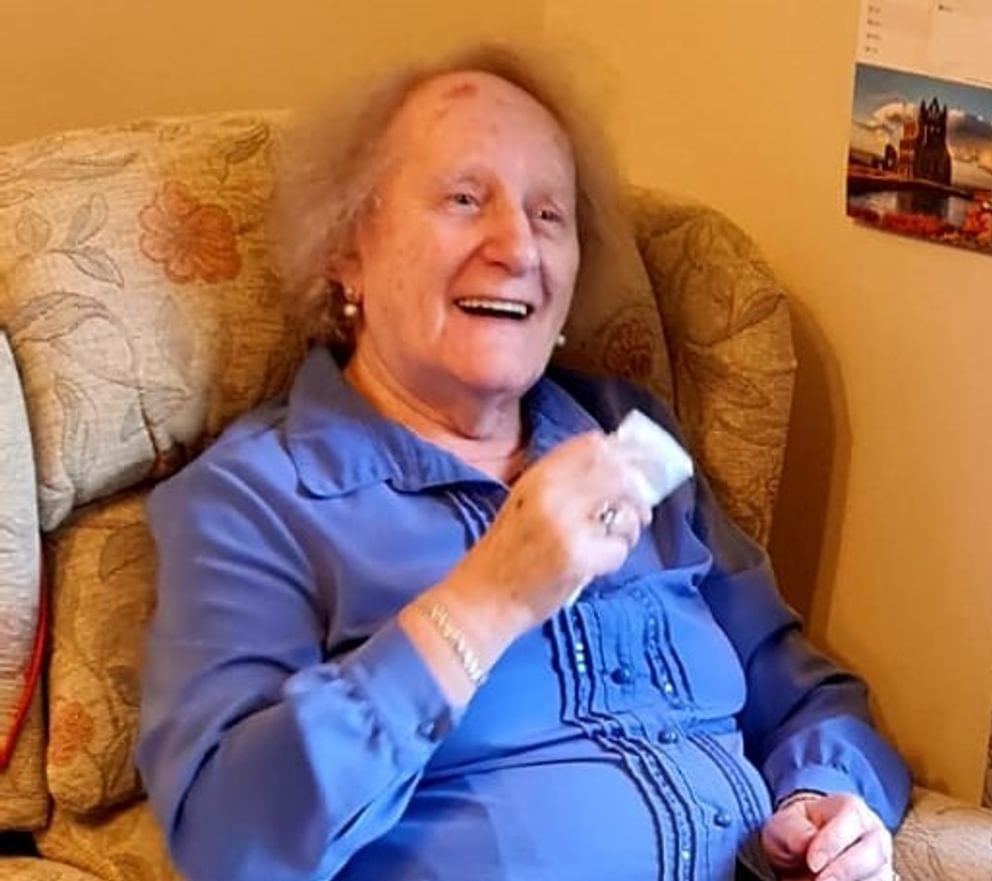 What made you choose Abbeycrest. Who made the decision?
"As I was based in the North and a global pandemic hit, it was difficult to visit any homes. John and Marian carried out some extensive research within the area and once they met Tamena (Home Coordinator) and Sonia (Home Manager) they immediately settled on Abbeycrest as the place for me – and they were right," said Ruth.
"My son John was in the process of buying a house in Sonning Common to help our family visit the area, so it seemed as if the stars were aligning. It meant that I would be close by and would be able to see them all the time, although the pandemic has stymied that a bit".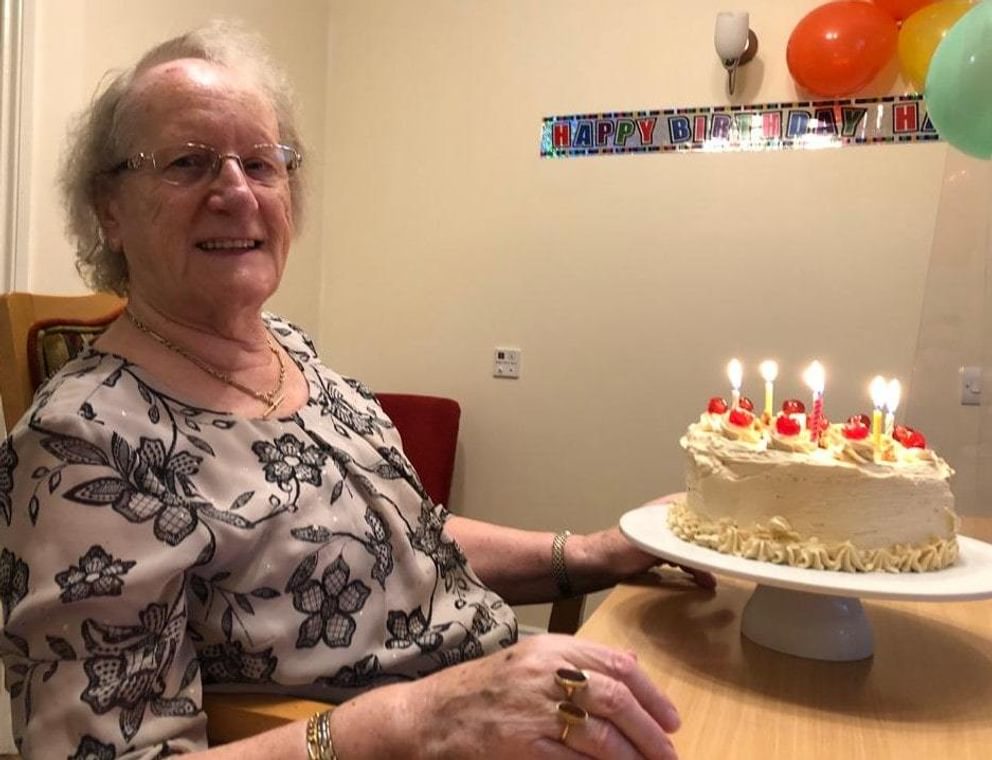 What was the moving in experience like?
For Ruth and her family, the moving in experience went very smoothly and the team who helped them on the day were friendly and welcoming.
"The move was extremely easy. John and Marian helped move my belongings from Whitby to Sonning Common and they completed all the paperwork for me" explained Ruth.
"I would recommend everyone to make the decision while they still can and they can control their own destiny,"
"The room is lovely and it has a superb outlook over the gardens, where I can see all the comings and goings."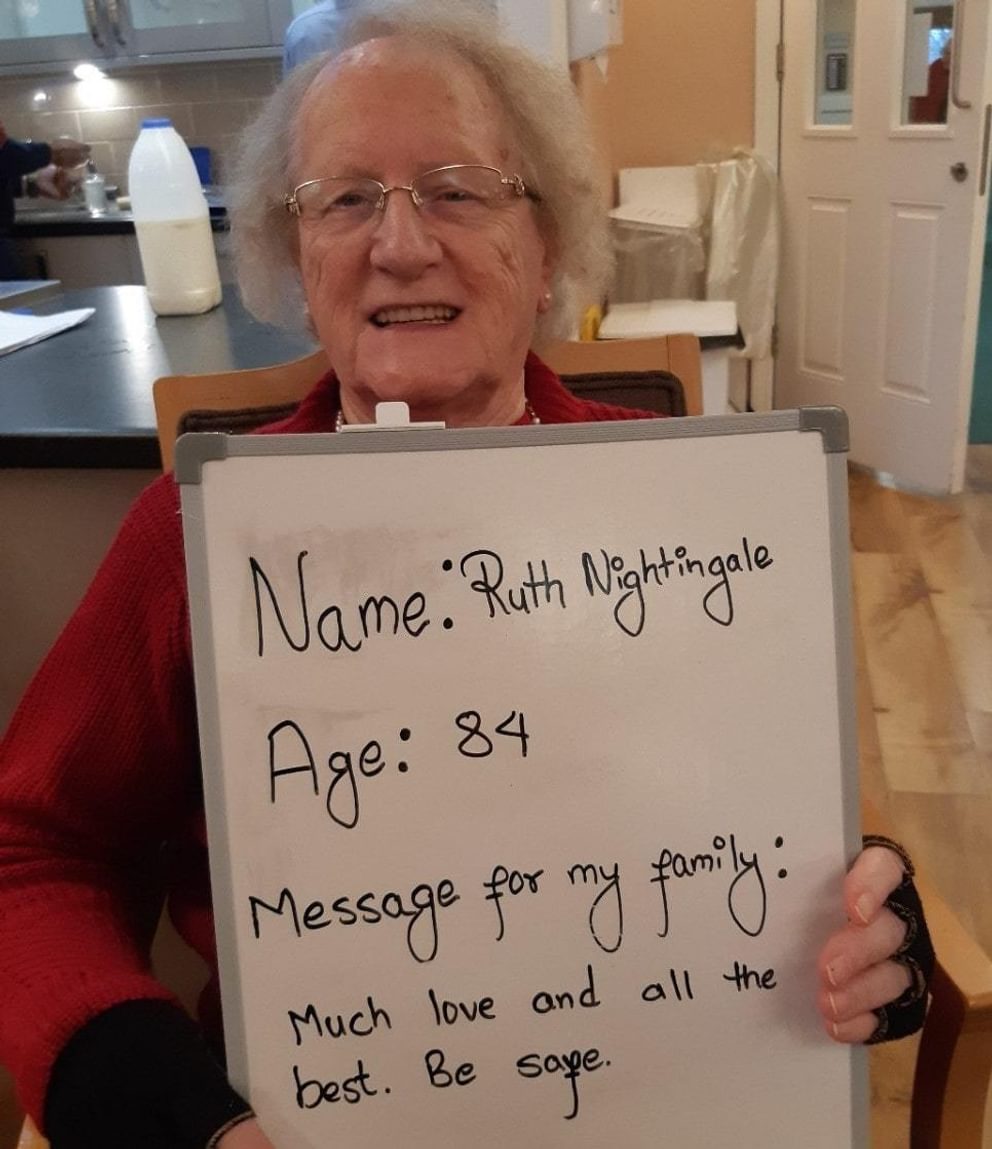 How are you settling in at Abbeycrest?
"In a word it's fun! I love most of the activities that are put on by the activity team. However, I don't feel as though I'm obligated to join in every day. I can take time for myself to read or watch TV whenever I want."
"Steve the Chef is great. I can speak to him regularly and can ask him to prepare some of my favourite dinners – he usually comes up trumps!"
"All the staff are so helpful and caring, they will do anything for me…it's almost like living in a 5-star hotel."
The teams at Abbeycrest place the resident at the centre of every decision, so every resident's time is tailored to their individual needs, interests and preferences.
What advice would you give other care seekers and their families?
Ruth tends to speak her mind, which she puts down to her Yorkshire roots. "Talk things through carefully with your family as it's a huge decision that will affect everyone's life. Everyone has to be happy with the decision that will be made. Luckily John was right on my side."
Although Ruth moved to Abbeycrest when the pandemic hit, she is quite philosophical about it, "there's no point complaining, you just have to be happy and get on with it. Remember that we are all in the same boat."
"The activities team has been a Godsend by keeping boredom at bay and keeping activities fun, yet different."
Ruth is loving her new life at Abbeycrest and would advise anyone thinking of moving into care to give it try.