Caring Homes is an independent national network of residential, nursing and dementia homes providing person-centred care. We are a family business, established in 1994 by Helena and Paul Jeffery. Everything we do is directed by the needs of the individuals we care for and their families. By caring for the whole person and their unique personality, likes and interests, we create better bonds, more stimulating communities, safer environments and better lives.
Founders, Helena and Paul, have worked to ensure that we never lose sight of the values on which Caring Homes was founded. At the heart of what we do is a desire to provide everyone we support with the opportunity to continue to live life to the full.
What matters to you and your family, matters to us
The best care comes from a genuine interest in people, so we get to know all our residents and their families personally. Understanding their stories, their needs and their interests shapes the personalised care we give them. We pay attention to the details that make everyday life as comfortable, stimulating and enjoyable as possible. By listening to what matters, we help our residents continue to be themselves.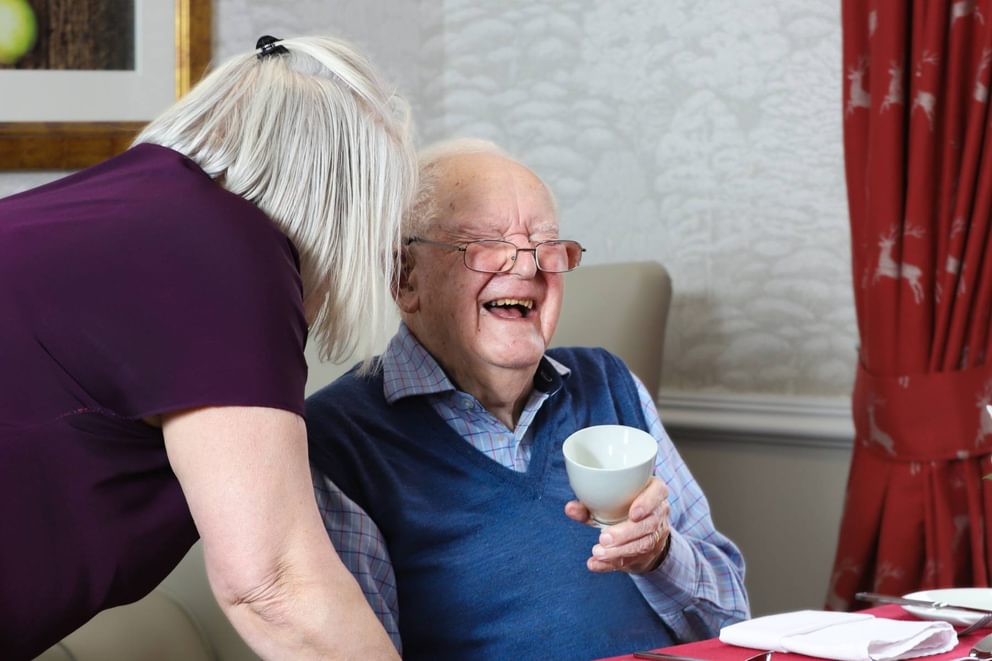 Caring Homes' teams are passionate about supporting residents to continue to enjoy whatever brings them a sense of purpose and meaning. When your loved one joins us, we will find out all about them so that we can support them to carry on with lifelong hobbies, or even to try out a new interest.

Our wellbeing and activity teams organise regular activities that residents can look forward to each day. It's also fun to be spontaneous, with a trip out to a pub for lunch, or an impromptu tea dance. We love fulfilling residents' individual wishes as well: moving to a care home is just another part of life, so we do all we can to enable your loved one to live life to the full.
Group activities are popular with many residents, so there's always something to look forward to in a Caring Homes care home. We have home choirs, visits from therapy animals (and even friendly alpacas!), and our homes hold regular events, including candlelit dinner parties. Everything is resident-led, so if your loved one has a passion they want to share, they're welcome to lead a group or give a talk.
We also appreciate that some people may be unable to take part in group activities, or may prefer doing something one-to-one with a favourite carer. Our teams make sure each person has the quality time they want, whether it's doing the crossword, having a chat or a stroll around the gardens.
Our care homes team up with groups, schools and businesses in their local communities to ensure there's a great mix of activities, talks and entertainment for residents to enjoy and new friends to make. Residents enjoy giving something back to their communities. Homes also have strong links with their local churches and play groups.
"First and foremost, every Caring Home must be exactly that: a caring home for each resident".
Helena and Paul Jeffery
When your loved one joins us, we will assess their dietary needs alongside their care needs, and create tailored care and nutritional plans. Our chef-led catering teams will also meet your loved one to learn about their needs and tastes. We take pride in offering delicious, nutritious restaurant quality menus which are made from fresh ingredients and are regularly changed to reflect the season – as well as feedback from residents.
The dining experience at Caring Homes can be completely tailored to your loved one's preferences. They may enjoy three meals a day, or prefer to eat little and often. We offer full and grazing menus as well as snacks, giving them the choice and variety they deserve. Residents can start the day with a cooked breakfast or cereal and juice, followed by lunch and dinner – or a light meal and snack if they prefer. Wine and beer are also available if they'd like a drink, alongside a range of soft drinks. Many residents look forward to afternoon tea with homemade cakes, and there's always a milky drink to help them sleep. A jug of fresh water is always available in your loved one's room.
Meal times are a relaxed and social affair. Your loved one can sit with friends, in their favourite seat, or they're welcome to eat in their room if they prefer. We will also provide dignified and discreet support if they need help with eating. Many relatives join their loved one for a meal – some do so every day or once a week. We can also arrange a private dining experience if your loved one is celebrating a birthday or anniversary.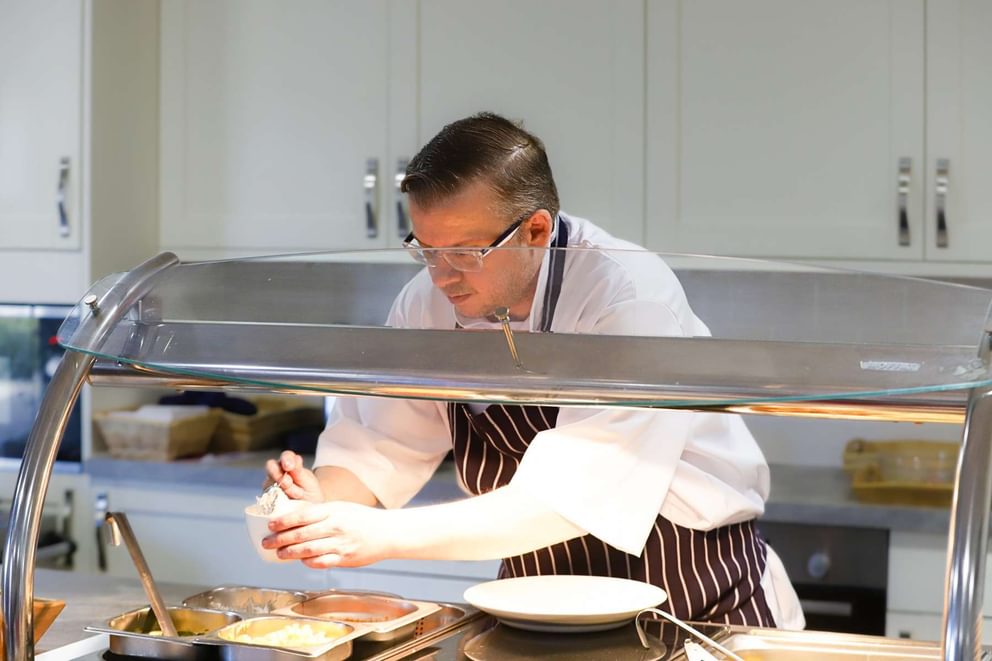 At Caring Homes, we're continually striving to improve the care we provide and the services we offer. We can only do that by listening to the comments and feedback provided by our residents and their family members. When your loved one joins us, we'll ask them, and you, to complete regular satisfaction surveys about your experiences of the home. These are sent to you, and are completely anonymous. As well as asking you for your response to a number of general questions, you can also include your own specific comments.
The team in your loved one's care home will also hold regular meetings with residents and relatives too. The team will share news about what's happening in the home, and you will be able to offer your suggestions for improvement. Everything is up for discussions, from the food to the activities, and the home environment itself.
Of course, you may be unable to attend meetings, or you may have an issue you want to discuss personally with the manager of your loved one's home. Please call or email your loved one's home manager at any time, or pop in to the home to speak to them. They are always happy to help.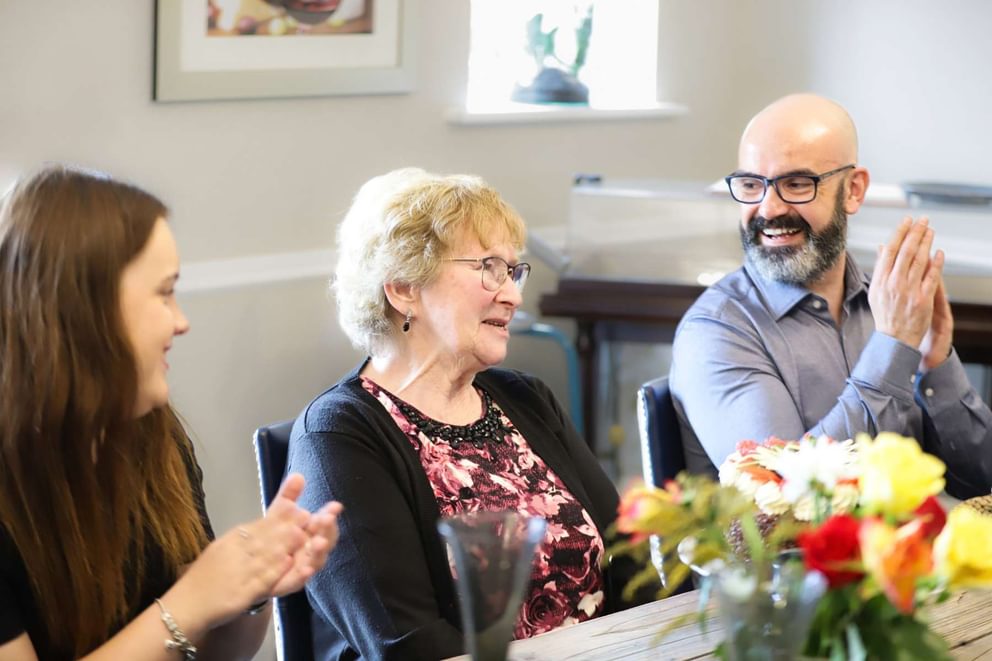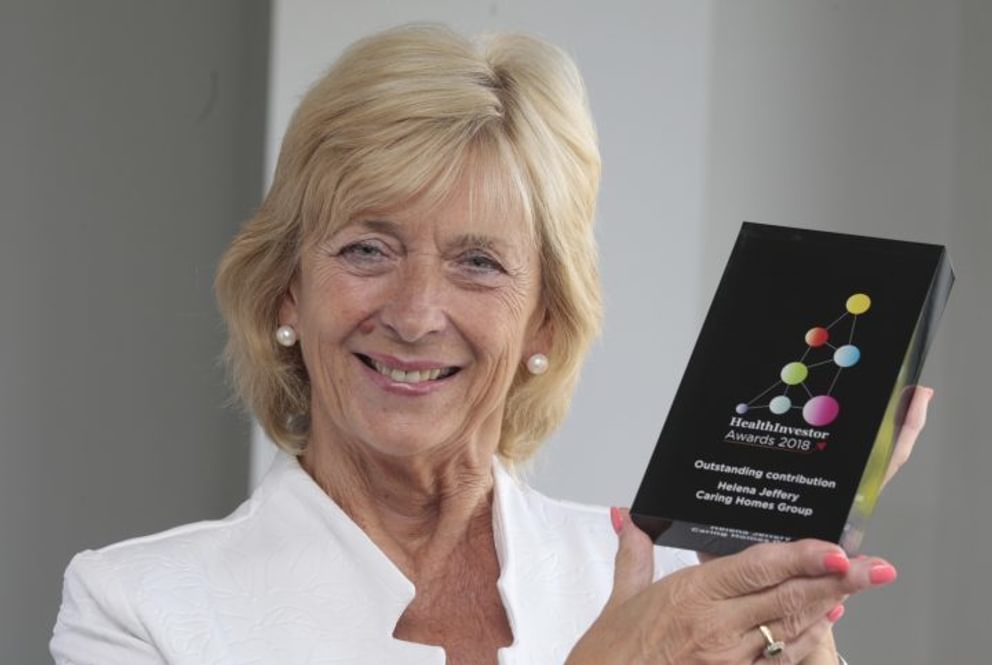 Helena was the driving force behind award winning and quality accredited Caring Homes when she founded the company in 1994 through the purchase of her first care home with her son Paul. A registered nurse with a passion for delivering personalised care to elderly people, Helena worked as a nursing homes Manager ahead of starting the highly regarded care home group. Helena is passionate about quality person centred care and ensuring that every resident achieves the highest possible quality of life.
As a result of her outstanding track record in delivering the best possible quality of life to elderly people, Helena has received the Health Investor 2018 Award for 'Outstanding Contribution by an Individual'. The Health Investor Awards promote excellence and recognise innovation as well as those driving improvement in the independent sector with the judges looking for organisations and individuals that have made an outstanding contribution to health and social care. Helena has already been the proud recipient of two further lifetime achievement awards – 'The Dame Vera Lynn Lifetime Achievement Award' from the Care industry's Care Training Excellence Awards and the 'Lifetime Achievement Award' at the prestigious National Care Awards in 2016.
Paul Jeffery
Co-Founder and Executive Chairman
Paul is Helena's oldest son and a co-founding director of Caring Homes Group. Recognised as one of the most influential people in health and social care by Health Investor and Caring Business. This was also acknowledged when he received the Care Entrepreneur of Year Award at the National Care Awards.
Paul has developed Caring Homes Group from a single care home operation, in 1994, to a highly respected, award winning care and support provider. Encompassing elderly residential, nursing and dementia care, and specialist learning disability support services and accommodation. For over a quarter of a century, Caring Homes Group has been recognised as a leading provider and received numerous accolades, accreditations and awards. With recent acquisitions, coupled with several new developments, Paul continues to drive Caring Homes Group forward, whilst ensuring quality is a key driver of any care home or service under his leadership.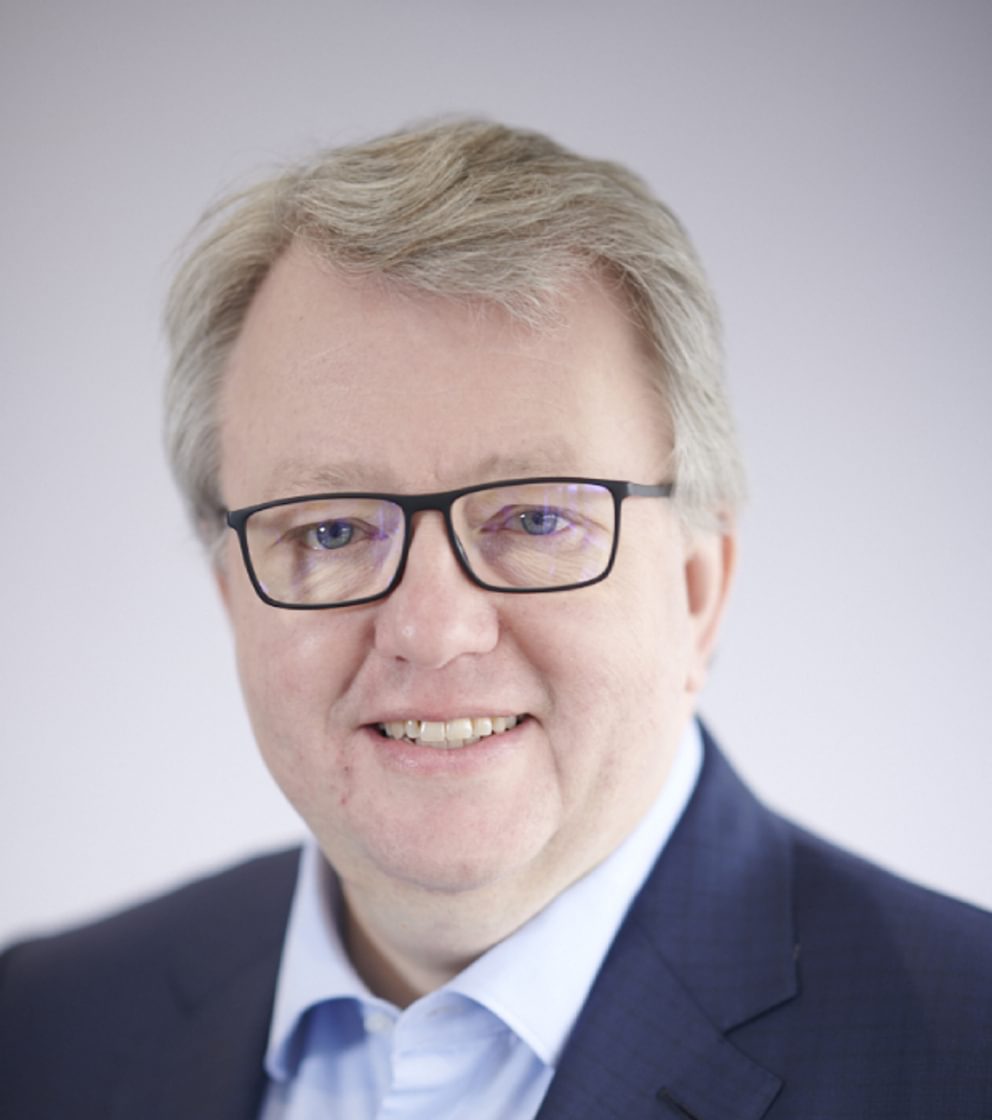 Peter Hill
Chief Executive Officer
Peter joined Caring Homes in 2010 initially as the Chief Financial Officer, working closely with Paul and the Board to deliver the Company's strategy before becoming Chief Executive Officer at the start of 2022.
Very much a people person, Peter has always been drawn to businesses that deliver quality and great customer service having previously worked in the Retail, Leisure and Hospitality sectors prior to joining Caring Homes.
Peter continues to shape the business around the people and values that we hold dear and to strive for the very best in care and support for residents, relatives and staff.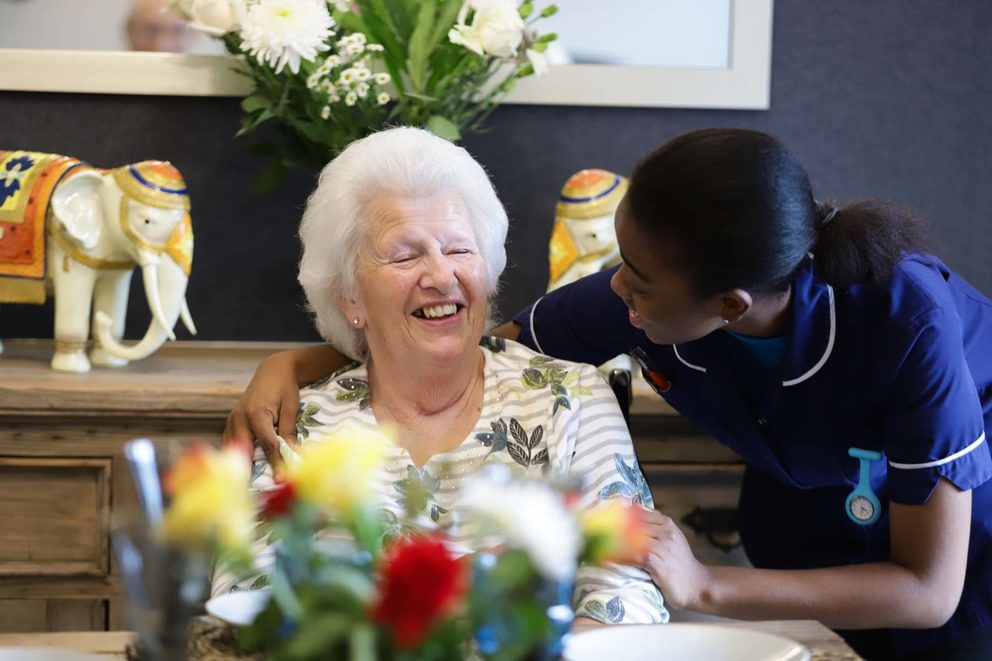 The care sector is a highly regulated one, which is as it should be. Our central support teams, as well as our home teams, strive to ensure that they are up-to-date with the latest policies and procedures. We also invest heavily in the latest training for colleagues at all levels of our business so that we are always delivering the ultimate in quality care to residents.

Each of our care workers works towards their Care Certificate, giving them the confidence to deliver first-class care. They also undertake a wide range of diverse training, from manual handling to infection control and safeguarding. We have an extensive training team, consisting of regional trainers as well as a network of in-home trainers, able to deliver programmes to colleagues.

Our in-house experts also develop bespoke training for our teams. In 2015 we launched our own dementia training programme, called 'My World', which was awarded the Princess Royal Training Award.

High quality leadership and management is key to providing high quality care – indeed, the standard inspection that each home receives from the Care Quality Commission assesses the home in five areas, including whether it is well-led. Our 'Future Leaders' development programme fosters managers and those with management potential to drive continuous improvement.

New Homes
As an award winning care home operator we pride ourselves in not only operating services, but also designing and building care homes around the needs of our residents. With over 25 years' experience of providing high quality care and support we instill these ideals in our new developments to create environments that promote choice, independence and flexible living, to meet the continued demand for our services. Our brand new purpose-built care homes are designed and built to achieve a homely environment, whilst ensuring delivery of excellent care through high quality designs and features.
Our care home teams have been working closely with healthcare professionals in their communities since we opened our doors in 1994. Our clinicians and carers work in partnership with hospital teams, clinical commissioning groups and local authorities to support older people through their care journey. We use the discharge to assess model (D2A) to provide the right support in the right way at the right time. We share our bed availability via the NHS Capacity Tracker and the information is updated daily.