Mellish House at a glance
Welcome to Mellish House
Located in the picturesque village of Great Cornard is on the outskirts of Sudbury in Suffolk, close to the town's shops and cafes. As you step inside there's clean, bright, fresh spaces, and flowers everywhere. Explore quiet nooks with comfy armchairs, classic novels and books on the shelves. A well-stocked arts and crafts room is the perfect space to spread out and create. We have a wonderful display of photos, drawings, and art for our residents and visitors to enjoy. There's a broad and stimulating range of activities including weekly trips to local attractions and the surrounding areas and our reminiscence café is popular with residents and families.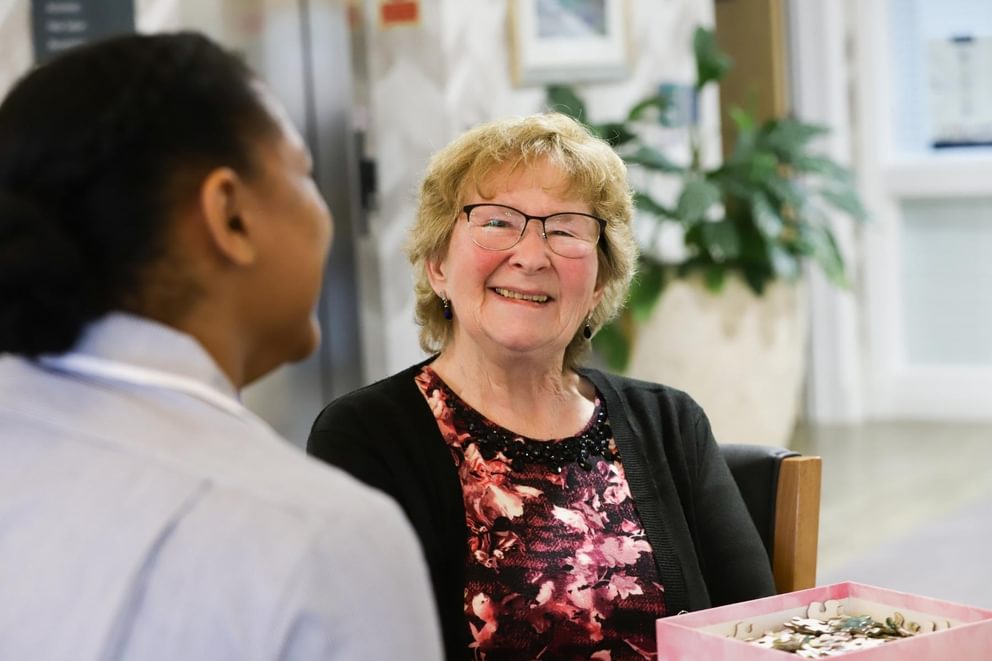 We're walking 30 miles in September!
At Mellish House, we are excited to be participating in the 'Walk 30 miles in September' charity fundraiser in support of Dementia UK!

Every mile they walk in September will help families living with dementia access the invaluable support provided by Dementia UK's specialist nurses.
But we can't do it alone! We encourage all our friends, families, and supporters to join us in this meaningful journey. Your donation, no matter the size, will contribute to a brighter future for those living with dementia.
To donate, please click: www.justgiving.com/campaign/walk30miles2023
For more information about the dementia care we provide, please visit: our Dementia Care page.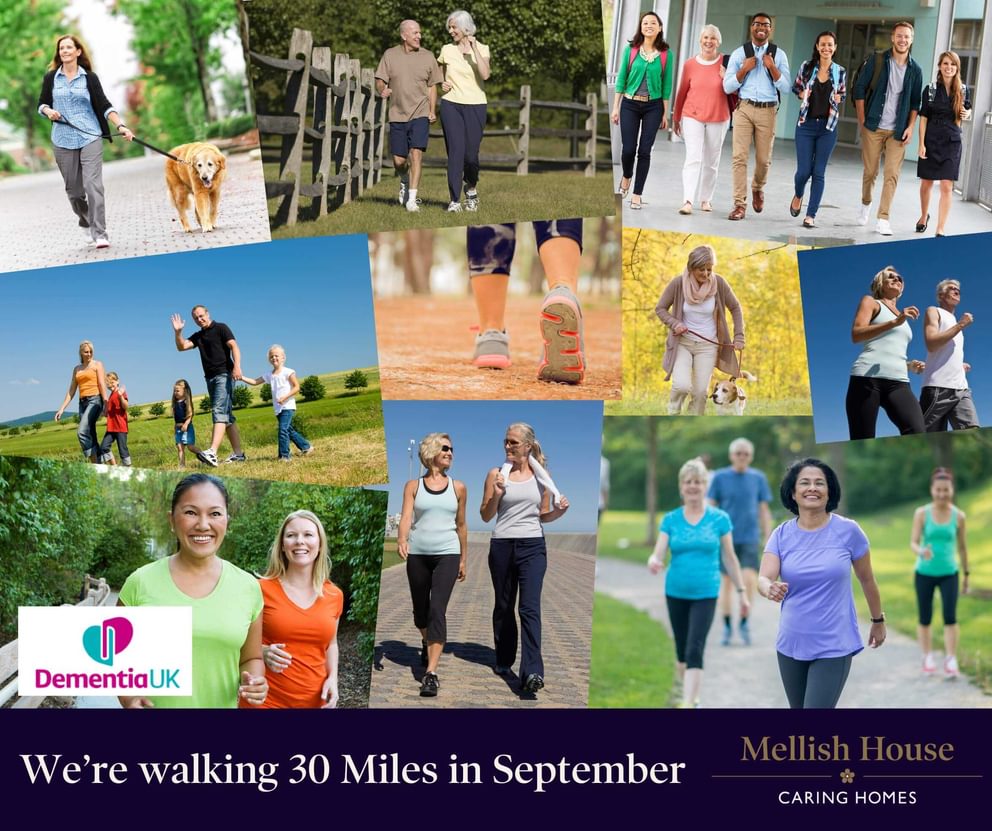 Daily Life at Mellish House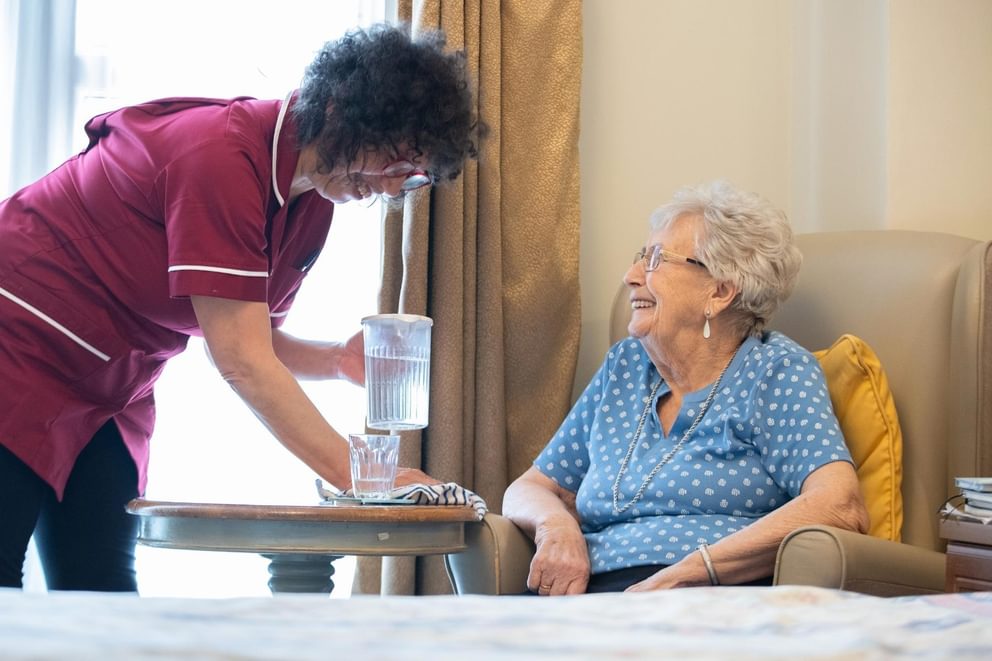 Facilities
44 bedrooms over 2 floors
Rooms with views of our delightful gardens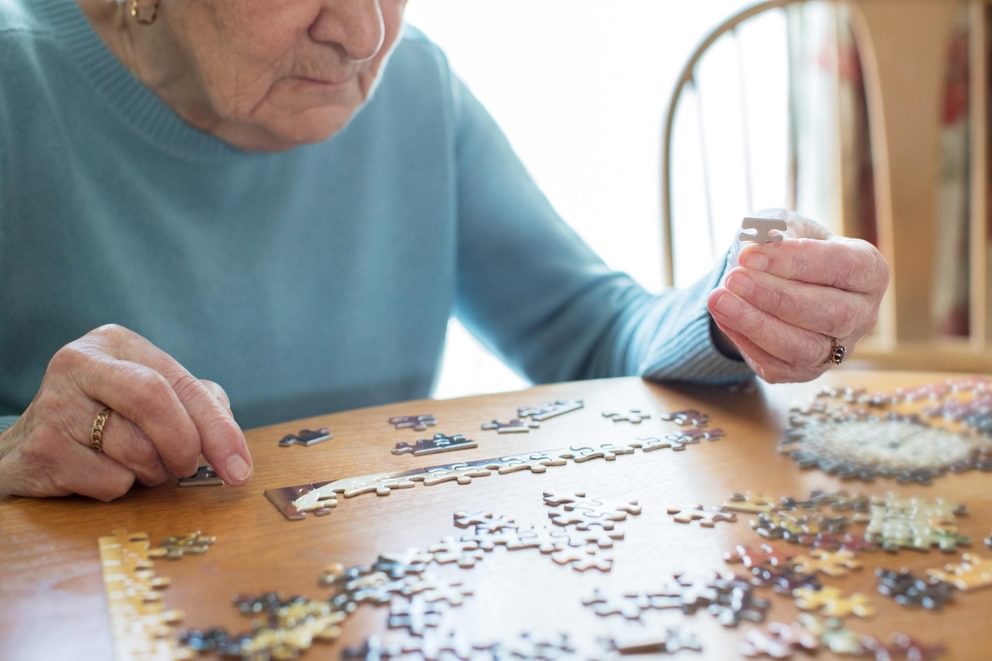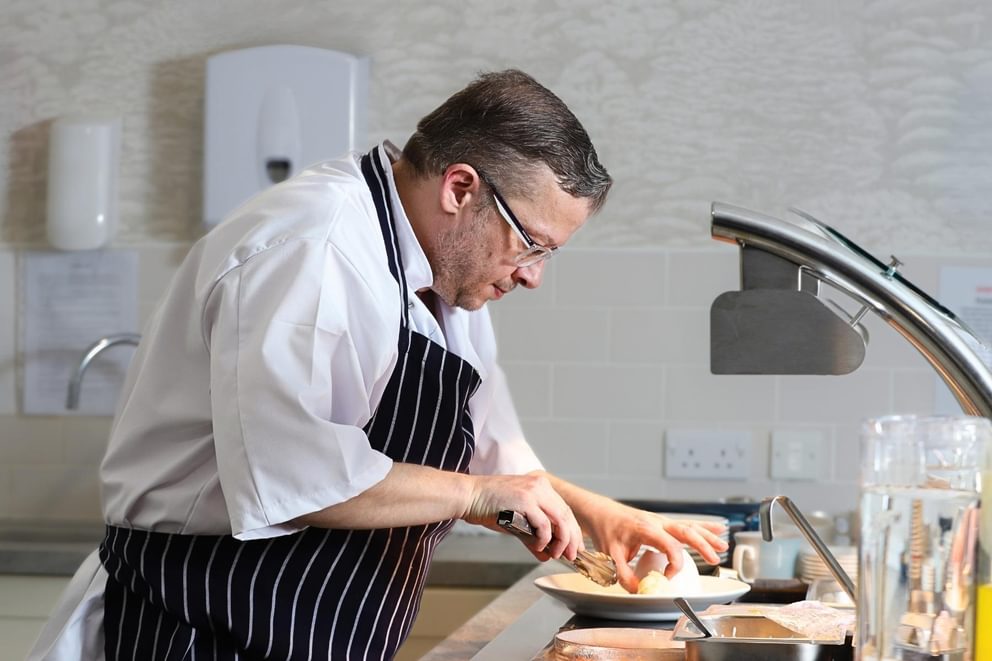 Catering
All nutritional needs catered for
Celebrate special occasions with family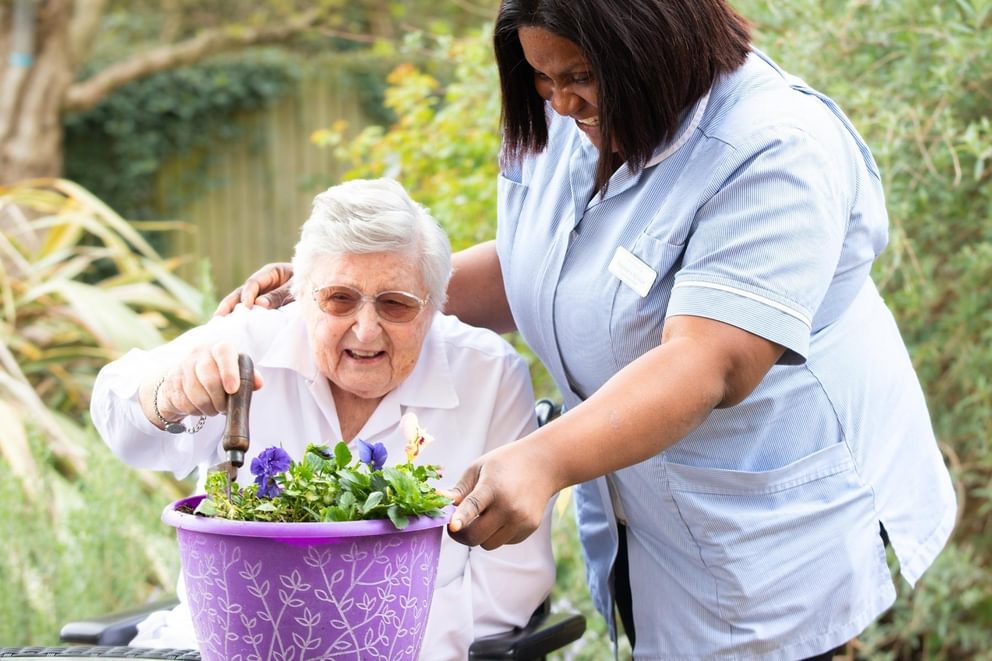 The welcoming surroundings at Mellish House Residential Home are matched by the standard of care our team brings residents. We love learning as much as we can about the people we care for, so your loved one's time is tailored to their individual needs, interests and preferences. This can be as small as knowing when they like to wake up, to how they like their tea, and everything in between.

We give as much independence as possible, letting individuals choose how to run the home and if they prefer dinner in front of the TV, or even dusting their own room, we'll make it happen. Just as putting their own stamp on their bedroom, we'll help them to personalise it with the things they love.
My mother was in Mellish House for almost 11 years. I cannot praise the care and consideration of the staff highly enough, they are friendly and always willing to help. Their care is nothing less than first class.
Patrick G - Son of resident, Mellish House Residential Home
I am delighted with my mum's care. I find staff helpful and caring. Mum's key worker is excellent and has built up a relationship based on trust.
M S - Son of resident, Mellish House Residential Home
The staff are amazing and deal with day to day care with sensitivity and professionalism. From the management to cleaners everyone is a part of an extended family.
A C - Daughter of resident, Mellish House Residential Home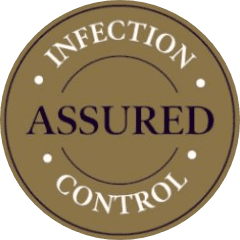 See what we're doing to stay Covid safe
We consistently apply infection control procedures and services that meet or exceed the requirements and expectations of our customers.
View Covid-19 Updates
News and stories from Mellish House
Our team and residents are always busy with events and activities, see what they've been up to lately.
Map and Directions

See what's nearby, how to get there and estimated driving time.

Local Area

The nearest railway station is Sudbury Station.
The nearest bus stop is Stannards Way, less than a five-minute walk away
If would like us to arrange transport to view our home, please let us know.

Additional information

Our car park is for residents and visitors. If you would like us to reserve a space for you please let us know.

Estimated driving time

Enter your town or postcode to get an estimated driving time from you to the care home.

No information is saved
Our Team

Our team includes nurses and carers experienced in all types of care.

Maekhalah Allan

Home Manager

As Mellish House Residential Home Manager, I have a strong conviction that each resident should have the opportunity to live their life as they wish to, in this very comfortable and welcoming setting.

Anna Rudzinska

Deputy Home Manager

I feel really passionate that our residents and their families are treated as individuals, providing high quality care and ensuring they can continue to keep doing the things they love.

Daniel Zimroz

Head Chef

I get to know every resident personally and their specific needs. I work closely with our teams to keep up-to-date on any changes to our residents health or nutritional needs.

Josephine Miculob

Team Leader

I work hard to ensure that those in our care lead happy and fulfilling lives, whilst maintaining choice over the care and support they receive.

Kelly Greenhalgh

Team Leader & Training Supervisor

I support the team to ensure they can perform their roles safely and to the best of their ability.

Monika Jolowska

Housekeeper

It is important to ensure that our residents home is kept safe, welcoming and comfortable at all times
Meet the Manager

Find out more about our Home Manager, Maekhala Allan

Maekhala is our Home Manager at Mellish House Care Home, here's a little bit more about the home in her own words:

As Home Manager of Mellish House, I lead a professional care team in delivering the highest standards of specialist care for up to 48 elderly people living with dementia.

I have over 23 years of experience across Adult Mental Health, Elderly Mental Health and Adult Social Care services, spending the last 14 years in management roles. I hold SVQ's in Adult Health and Social Care Levels 3 & 4 and QCF Level 5.

As a people person, caring has always been a passion of mine. This is the aspect that makes my job worthwhile, making a positive impact on our residents and their families lives no matter how big or small, in what has become their home and supporting them to continue a good quality of life.

I continuously work to improve and maintain the care standards at Mellish House and have in the past help to raise thousands of pounds to purchase items that have had a positive impact on those I support, including a wheelchair power pack for someone to get out and about, an electronic massage bed to help with MS symptoms and a wardrobe full of clothes for someone who lost all their belongings in a house fire. It's these personal touches that can make all the difference.

The local community is very important to Mellish House, I have worked hard to build a good reputation to make Mellish a home of choice, this includes an 'Oustanding' rating by CQC and a continuous care team who help deliver an excellent standards of care to our residents.

Away from work, I enjoy reading and spending time with my family and dog. I also love music and socialising with friends.
Award-winning Dementia Training

Find out more about why we're proud to be the only care home group to have our own unique award-winning dementia training.

A person living with dementia may need more care and support as their condition progresses. Care can be provided in both residential and nursing settings on a permanent or respite basis.

Our dementia care
Pricing

See a breakdown of our prices

Cost guide

These indicative fees are subject to a pre-admission needs assessment which is required to fully understand the level of care and support required. Nursing fees include Local Authority nursing contributions (Funded Nursing Contribution) if applicable.

Fee rates are also determined by the size and aspect of the room and the duration of the stay (short stay/respite or permanent). Fees are payable monthly in advance.

Permanent

Residential Dementia

From £1,100

Respite

Residential Dementia

From £1,200

What's included?

All care, nursing and support

Dedicated key worker

All meals, snacks and drinks

Activities and lifestyle programme

All utilities and accommodation costs

Housekeeping and laundry services

What's available at an additional cost?

Hairdressing

Chiropody and beauty treatments

Toiletries, newspapers, magazines

Telephone calls

Staff escorts

Paid TV
Downloads

All the resources you need to make a decision
Finding the perfect home
1
Find a home that suits you
Arrange a viewing to see exactly what your life in the home will be like.
2
Ensure it meets all your needs
A needs assessment will ensure that you have the required care and support 24/7.
Enjoy a relaxing and fulfilling lifestyle, safe in the knowledge that you'll always be cared for.
Contact Mellish House
Looking for more information, interested in organising a viewing or ready to make an enquiry?
Get in touch and a dedicated specialist will aim to get back to you the same day or as soon as possible after.
Prefer to talk to someone?
Call Care Home
Your details
Thanks for your message
We endeavour to get back in touch as soon as possible — you will receive a confirmation to your email address as a receipt of the message.
Your details are always stored securely and used only for the purposes you have requested.
Reception open hours
9:00am - 5:00pm, Monday to Friday.
FAQs
Do I need to book a viewing?
You should be able to visit a home at any time – we advise visiting more than once and at different times, so that you can get a clearer understanding of what it is like throughout the day. If you wish to meet the Home Manager during your visit, you might want to consider booking in advance to help ensure they are available when you attend. You can book a viewing using the form above or by calling the home.
Our Head Chef and the team have many years of cooking experience. They craft their nutritionally balanced menus using seasonal produce, and are guided by the feedback provided to them from our residents during their monthly hospitality meetings and individual care plans.
What qualifications do your care team have?
All members of our care teams are given the training and support needed to help them provide the highest standards of care.
Caring Homes has been providing care for over 25 years. Every team member receives our unique 'Living in my World' dementia training which is accredited by City and Guilds.
It highlights the importance of meaningful activities and a stimulating environment for people living with dementia, as well as addressing clinical aspects of care.
The 'Food in my World' training, also accredited by City and Guilds provides the hospitality team and chefs with the skills and knowledge to stimulate senses and increase creativity in the cooking and presentation of food. This can provide a much-improved dining experience for residents living with dementia and or dysphagia.
How long can people stay in a care home for?
The length of time people spend in a care home varies according to their needs and preferences. Our homes offer permanent care to suit your needs or perhaps a respite stay might be required during a period of convalescence after being in hospital. Day Care is also available at many homes to ensure care can continue when a regular carer is unavailable.