What is Dementia?
Dementia is an umbrella term used to describe a range of progressive neurological disorders, that is, conditions affecting the brain. There are over 200 subtypes of dementia, but the five most common are: Alzheimer's disease, vascular dementia, dementia with Lewy bodies, frontotemporal dementia and mixed dementia.
Some people may have a combination of different types of dementia and these are commonly called mixed dementia. The NHS states that symptoms of dementia can include memory loss, difficulty concentrating, confusion and struggling with everyday tasks, and different forms of dementia can present slightly different symptoms.
What is Dementia Care?
A person with dementia will need more care and support as their condition progresses, and there may come a time when moving into a care home is the best option. We understand that dementia is different for everyone, so the care our residents receive is too. In all of our homes, we promise to never lose sight of the reality of what it means to be someone living with dementia, or to care for someone living with dementia.
Dementia care at our homes can be provided in both residential and nursing settings on a permanent or respite basis whilst day care can offer carers some time away from their regular caring role.
From living environments to care and from everyday activity to foo, we tailor every detail no matter how big or small with a personal touch to help people live the life they want.
It can mean big changes to a person's world as they know it, but some things never change. Like their story, who they matter to and who they are. So many things define us as individuals, but dementia doesn't have to. We see the person behind it, and help them live the life they want, to the full.
Meet Christine, our Dementia Trainer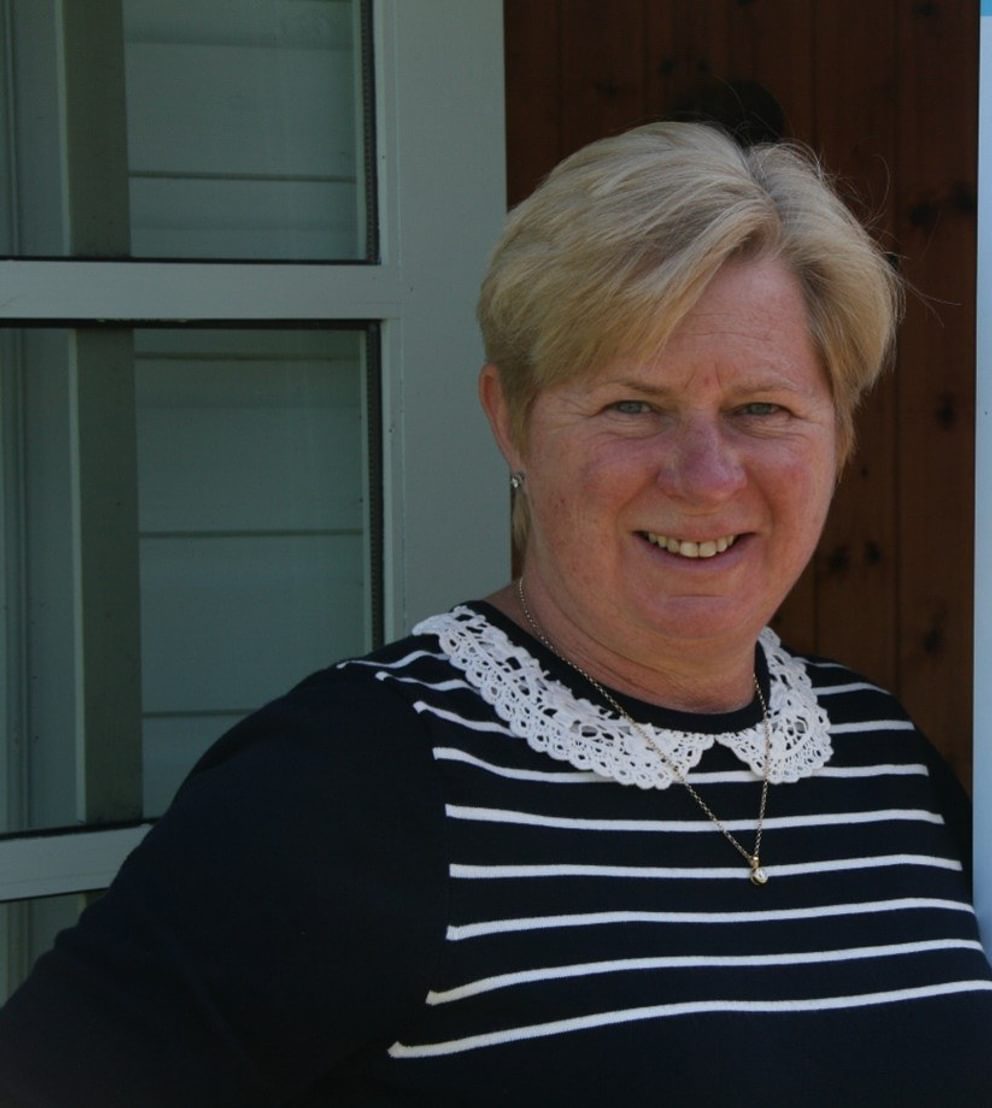 Christine has worked in the Health & Social care sector for over 15 years, gaining experience within community care, day centres and care homes. Working in different care settings she had gained great insight into different approaches and ways of supporting people living with dementia.
The team at Caring Homes are passionate in the care and support they provide across all our homes, and Christine is no different. A dedicated dementia trainer in dementia care and support, she has an unwavering commitment to enhancing both dementia care practices and helping to maintain the highest quality of life.
Christine is an advocate of listening to people's voices and respecting their opinions, preferences, and choices. Her training and caregiving approach are always person-centred and tailored to the specific needs and wishes of those living with dementia. Christine's dedication to improving the lives of individuals with dementia makes her a valuable asset to the field of dementia care and Caring Homes.

In her spare time Christine loves walking her dog and an occasional round of golf. She is also involved with a local dementia support group and enjoys joining them in their adventures and activities.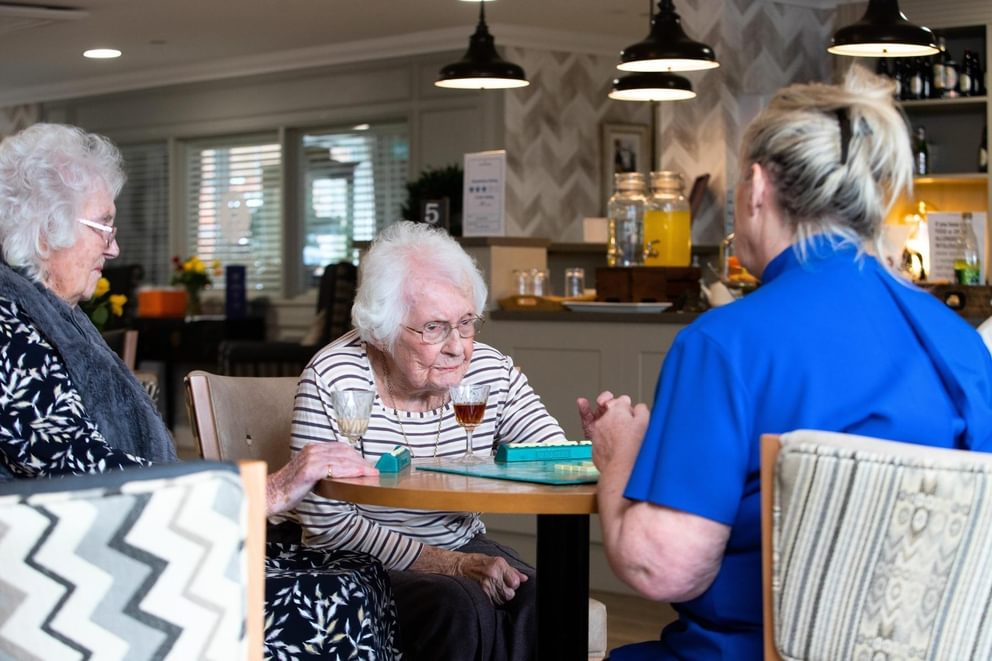 My World
Award winning training
Helping people to live well with dementia is the driver for our unique, My World training. We're proud to have been commended for our commitment to training and honoured with the prestigious 'Princess Royal Training' award.
Our training highlights the importance of meaningful activities and a stimulating environment for people living with dementia, as well as addressing clinical aspects of care. Our advanced training increases our team's awareness of the signs, symptoms and disabilities associated with dementia such as:
• Memory
• Communication
• Delirium
• Recognition & co-ordination
• Orientation
• Changes in behaviour, judgement & moods
• Completion of daily life skills
• Nutrition and hydration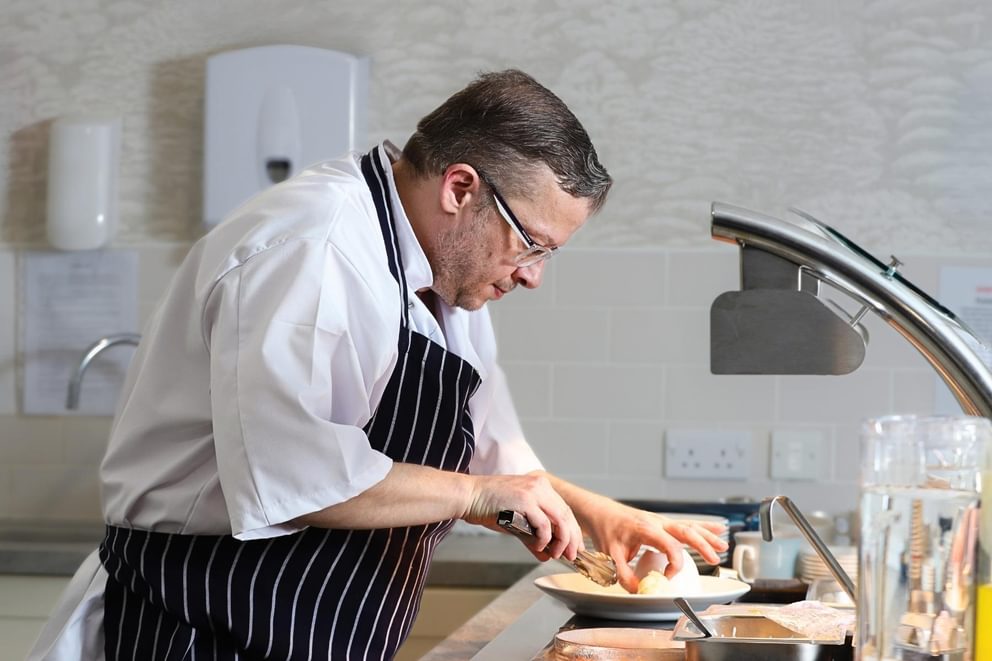 Food In My World
Award winning training
Our training 'Food in My World' and 'Dysphagia in My World' provides our hospitality team and chefs with the skills and knowledge to stimulate senses and increase creativity in the cooking and presentation of food. This can provide a much-improved dining experience for residents living with dementia and or dysphagia.
Residents with dementia are supported to make choices and decisions about their lives, everyone wants to have a meaning to their day, and people living with dementia are no different.
Living well with dementia
We believe in enabling residents to continue the hobbies and interests they love, staying as active and independent as possible. Every day allows residents to maintain their identity in ways that are important to them, such as making their guests a hot drink, keeping up the routine of a favourite meal or going out to their usual community groups where possible. There are opportunities for relaxation and reflection either alone or as part of a larger group through creative activities such as story-telling, music, song, dance and poetry.

We use a range of methods to stimulate memory, and reminiscence is way of helping an individual to look back, reflect upon their life and to make a record of their experiences. This can be as important as the home environment, it offers an opportunity to focus on positive aspects of a person's lifetime achievements and can help to introduce meaningful conversation.

Our team have in-depth knowledge of nutrition and hydration. There's always a choice of fresh, seasonal tasty meals and delicious homemade snacks on offer. Special diets are easily catered for, including for residents who have difficulty swallowing, or need fortified meals. Food and drink are visible and accessible to residents and visitors so they can help themselves; or have visitors prepare snacks and drinks for them, residents can take their meals where they feel comfortable.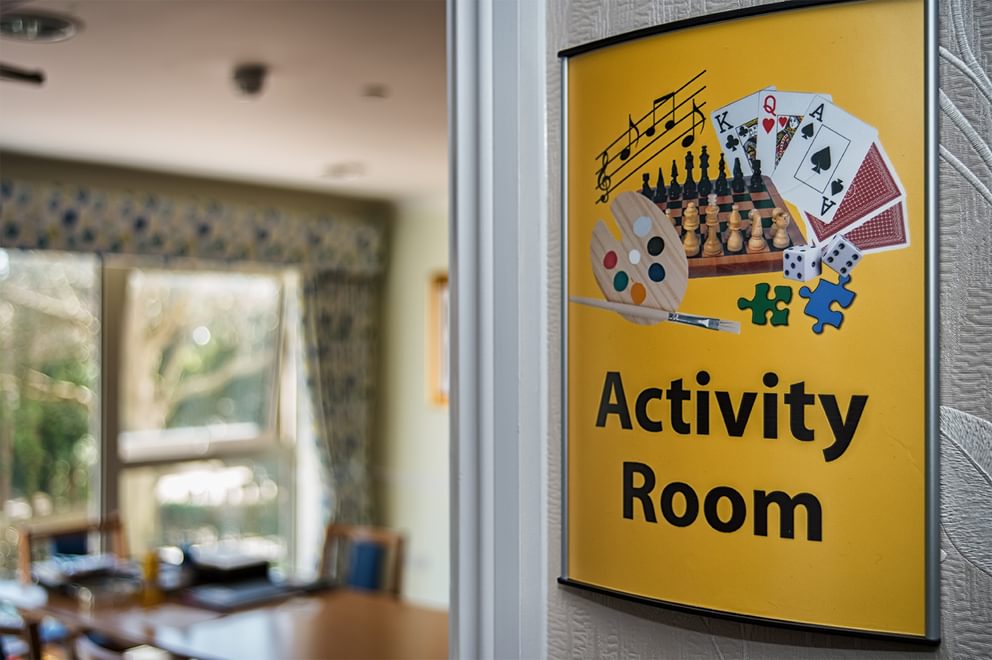 Working with experts in dementia research
Stirling University
Our homes have been designed using Caring Homes 25 years of experience as well as latest research from leaders in dementia research, Stirling University who are an international center of knowledge and experience. This includes architects, designers and dementia specialists dedicated to improving lives and decreasing everyday frustrations that may occur with dementia, using a range of techniques based on continual research.
Design features
Here are some of the features in our collection of homes that can help people to live well with dementia. Good design can promote good health and increase independence.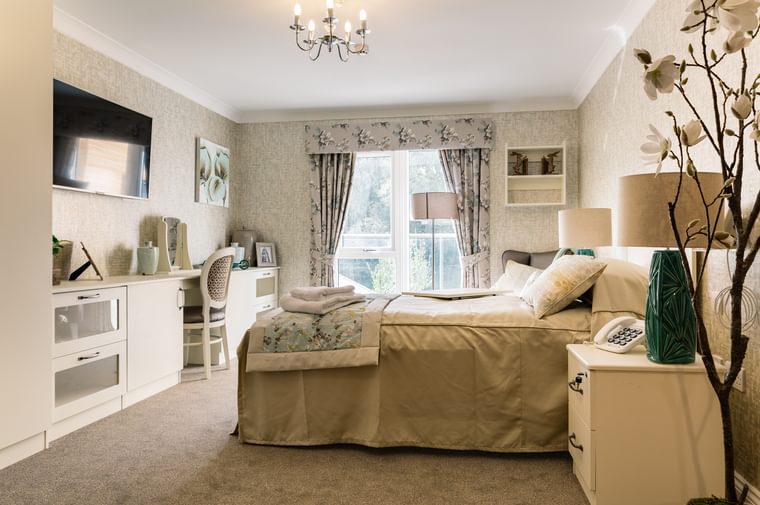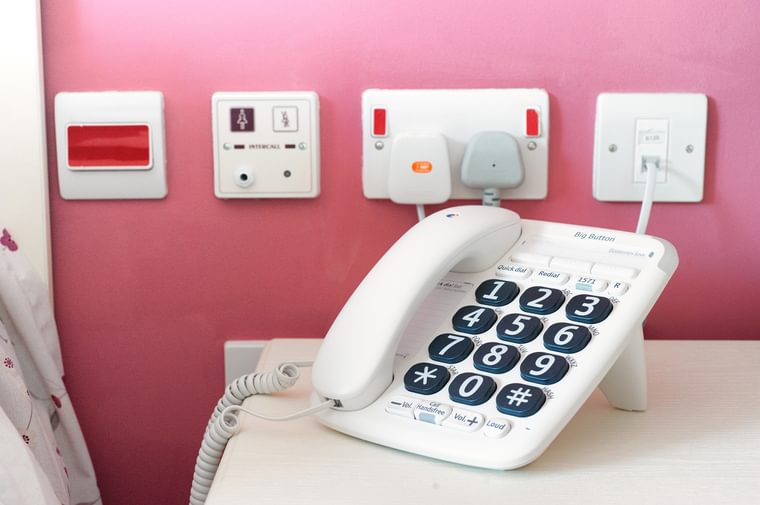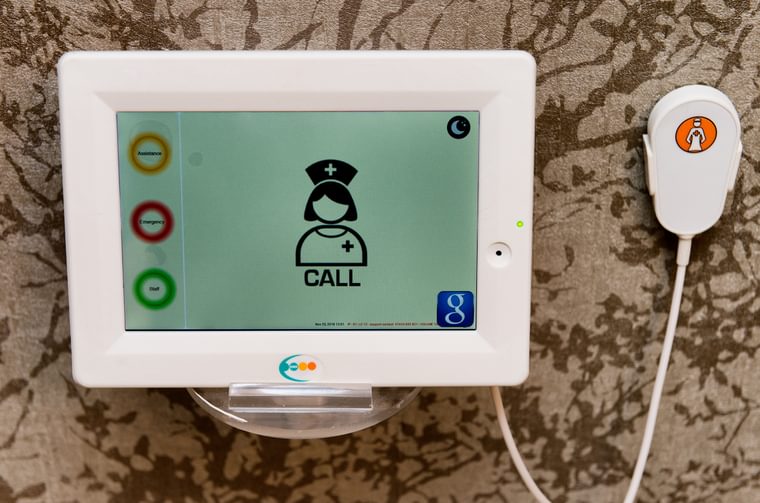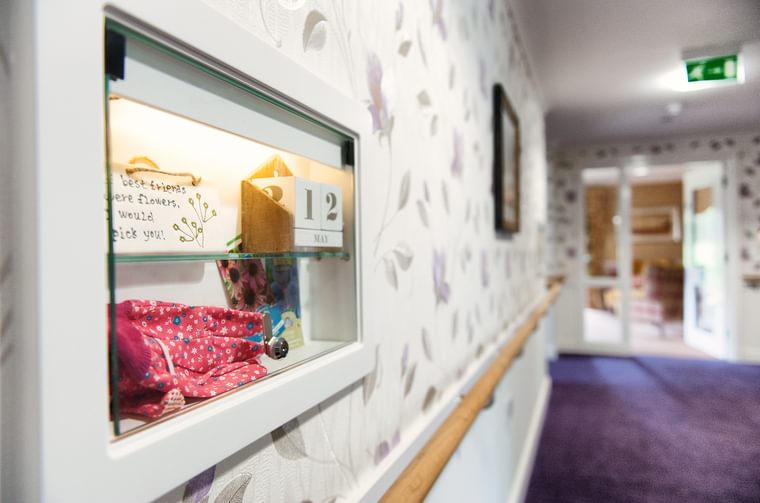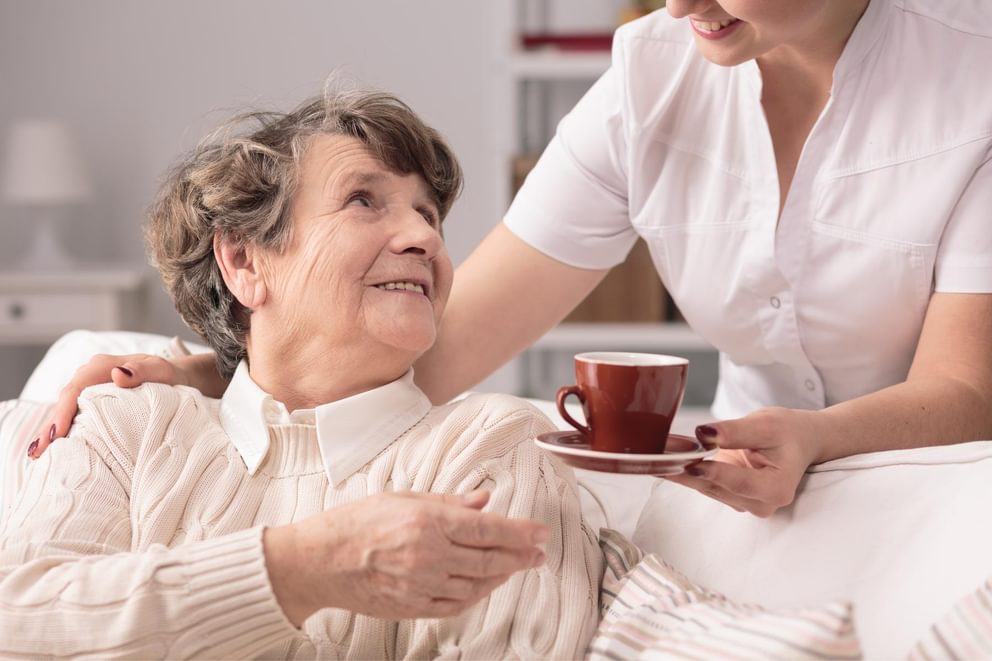 Join the conversation
Ask about our local services
Dementia can be overwhelming for the families of those living with dementia and their carers. Physical, emotional and financial pressures can cause great stress to families and carers. We offer support to share our expertise, and advice for families and the community including Caring Cafes, Day Care and 'Experience My World' workshops.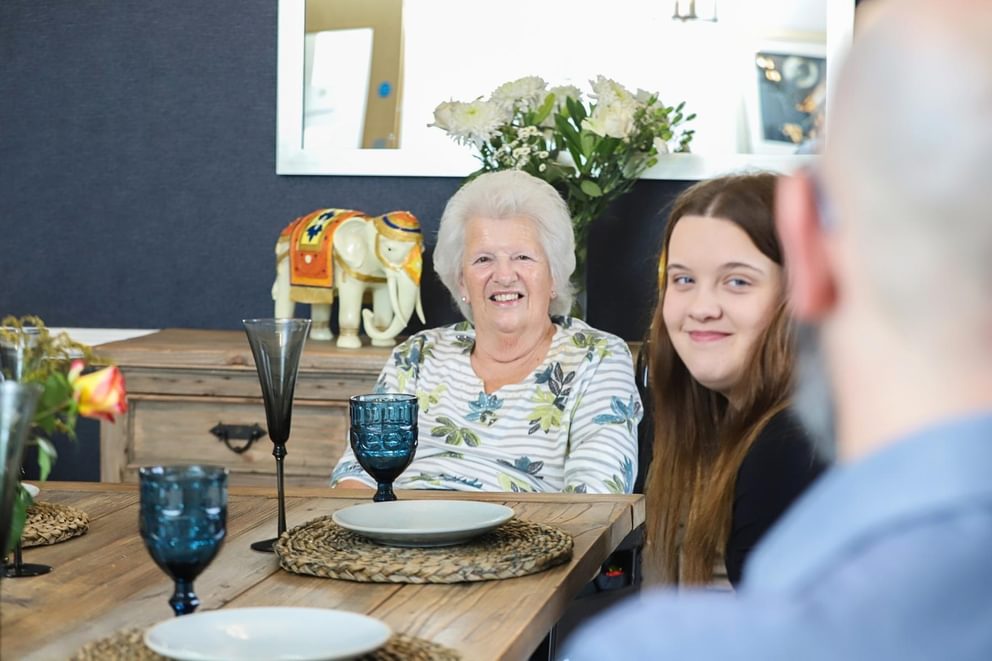 Experience My World
A unique insight into living with dementia
'Experience My World' is our unique dementia workshop and offers an immersive look into the world of dementia. Using resources which take away senses and causes confusion, it brings to life the frustrations and fear a person living with dementia may experience every day.
It can demonstrate how difficult and confusing dementia can be, especially when trying to achieve everyday tasks. It also provides hints and tips on ways to improve communication towards those living with dementia and is useful for the whole family.

Please ask about our upcoming events and activities.