The Pines Nursing Home, London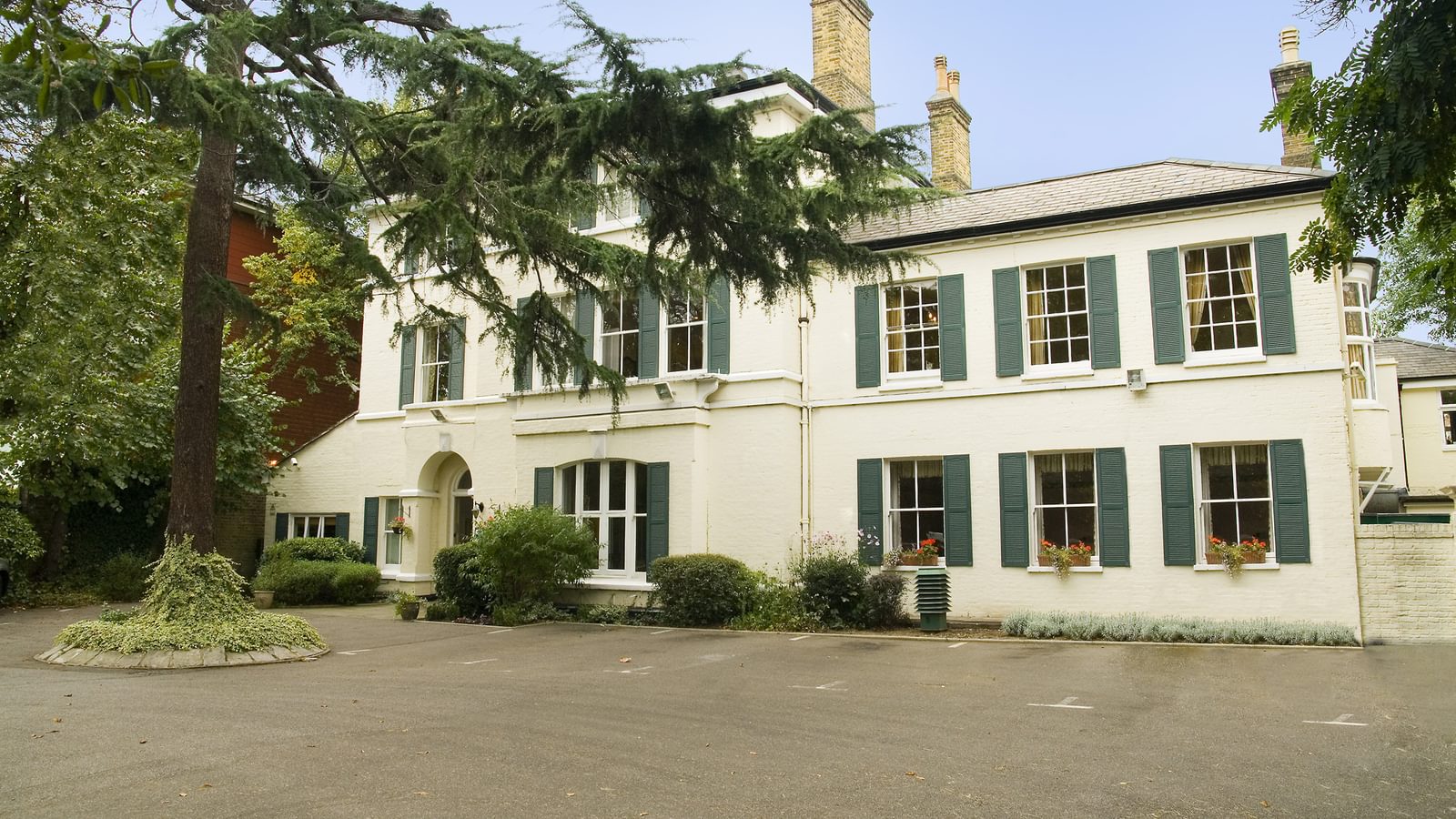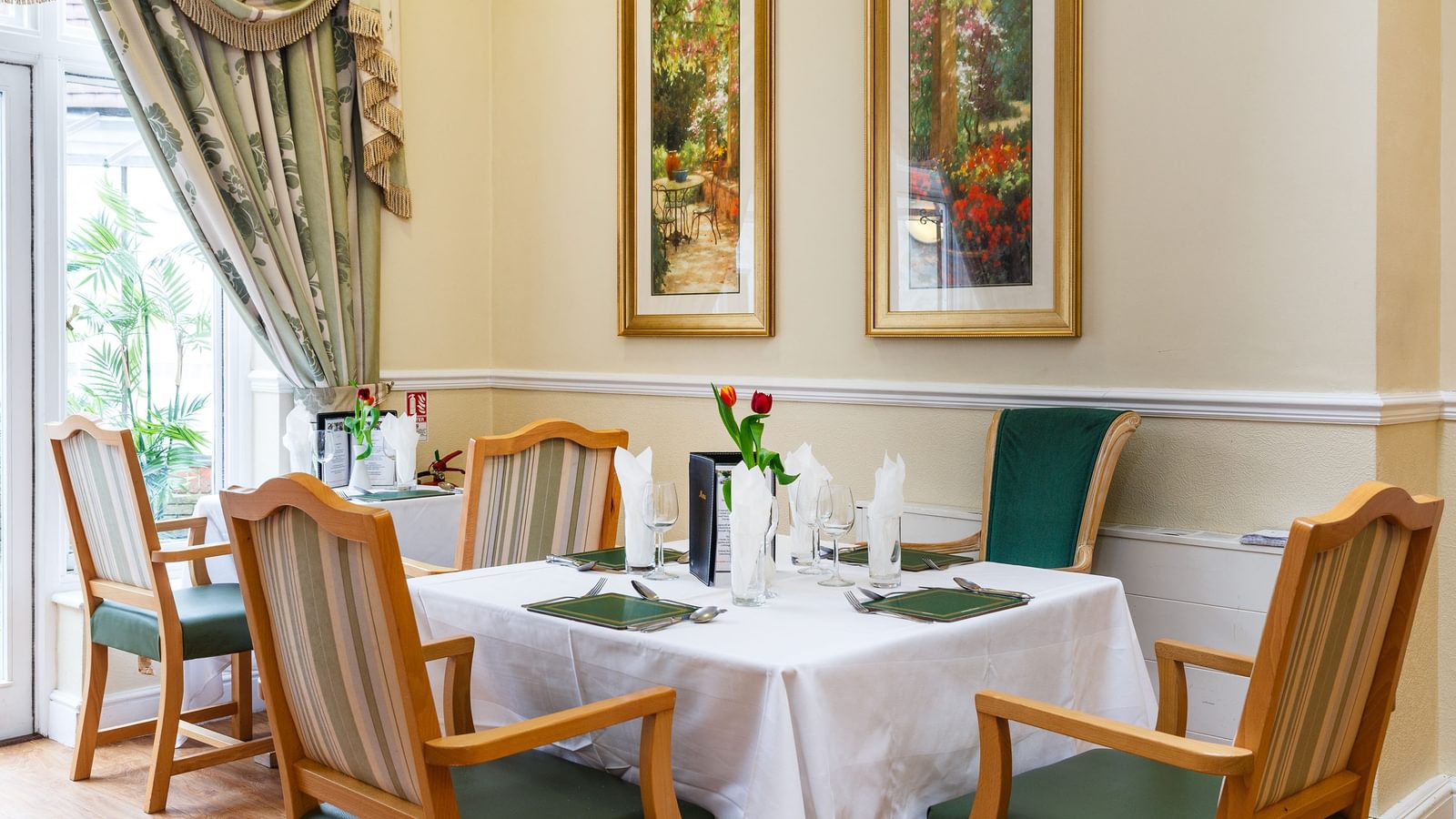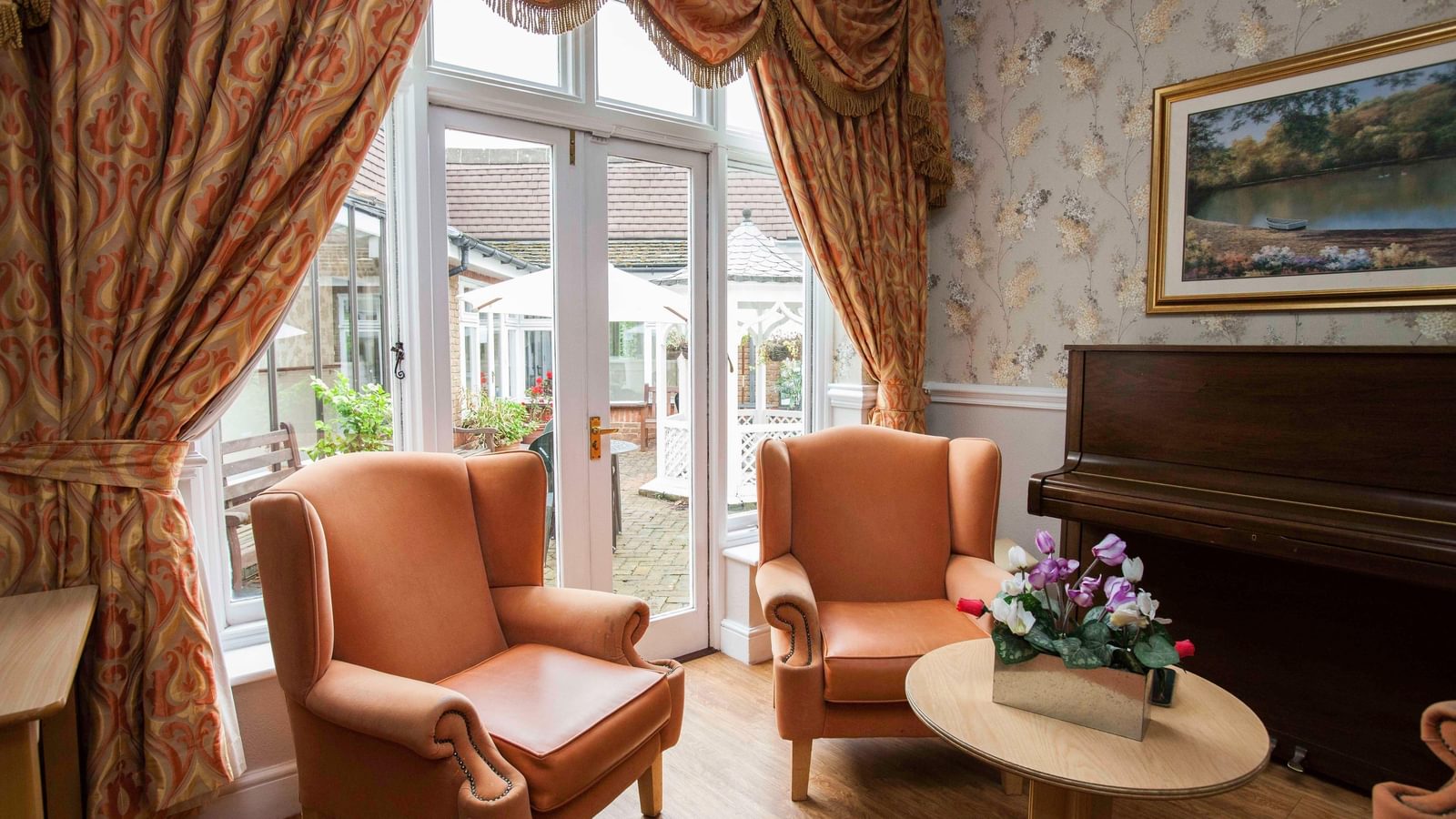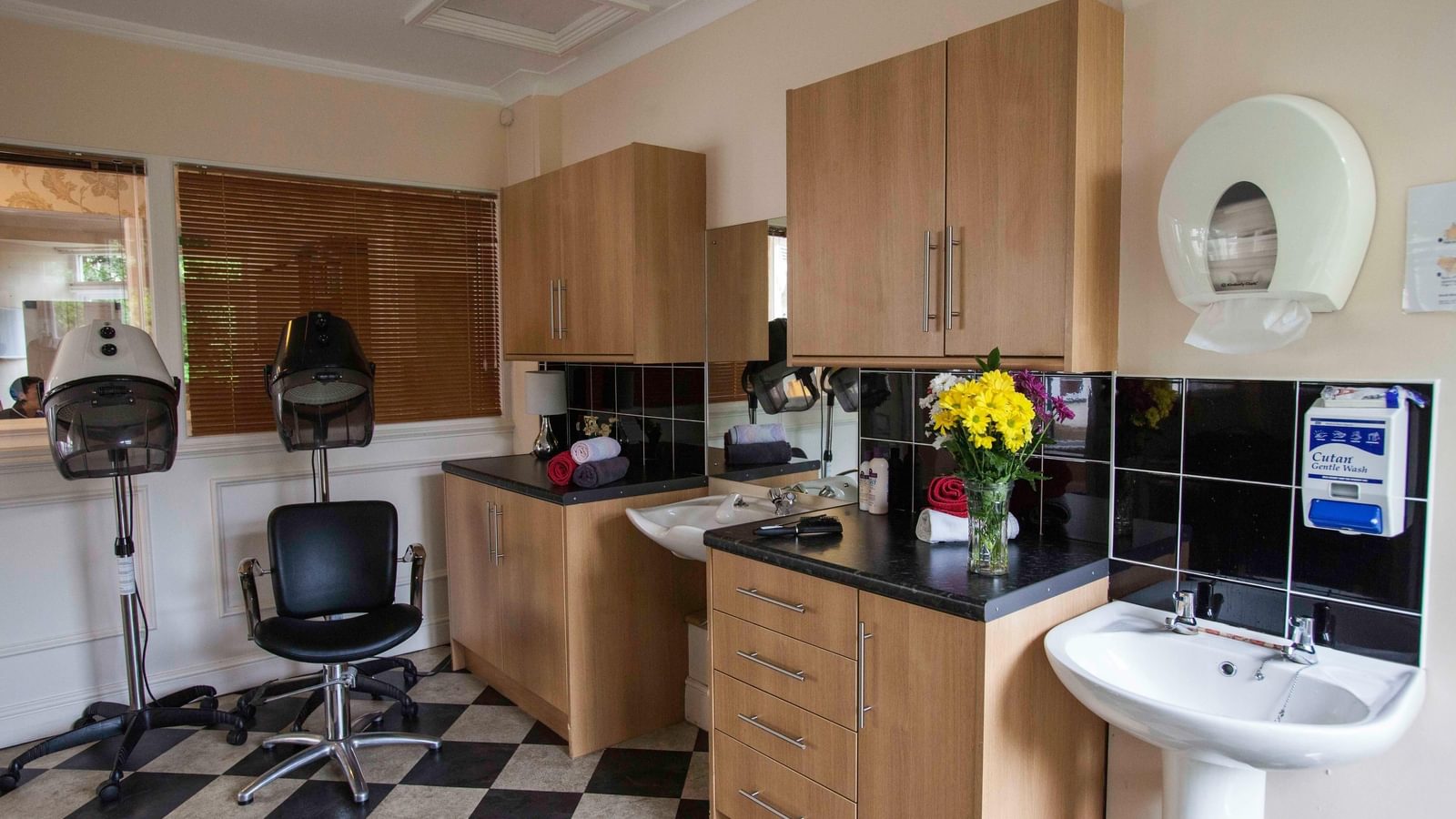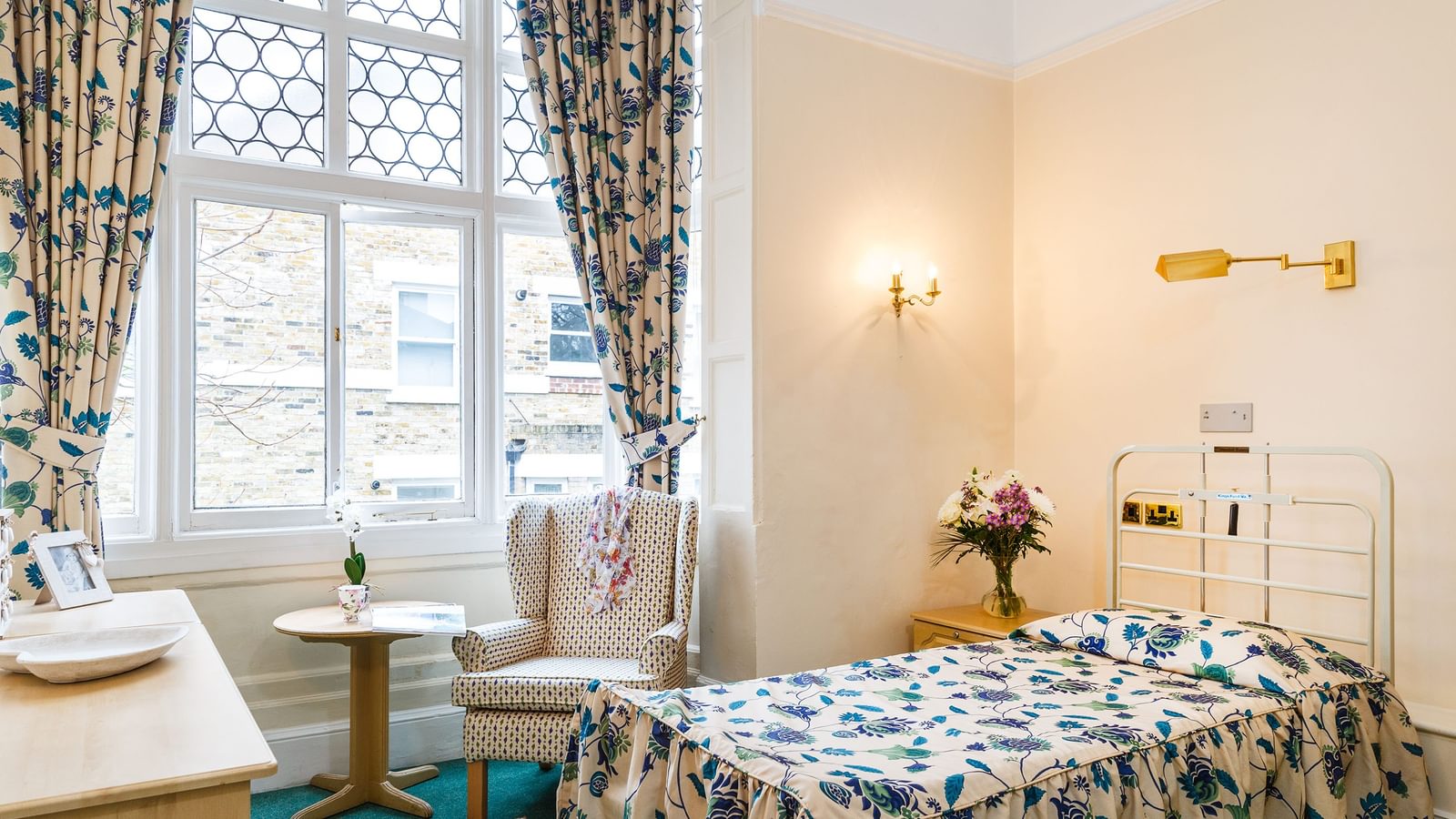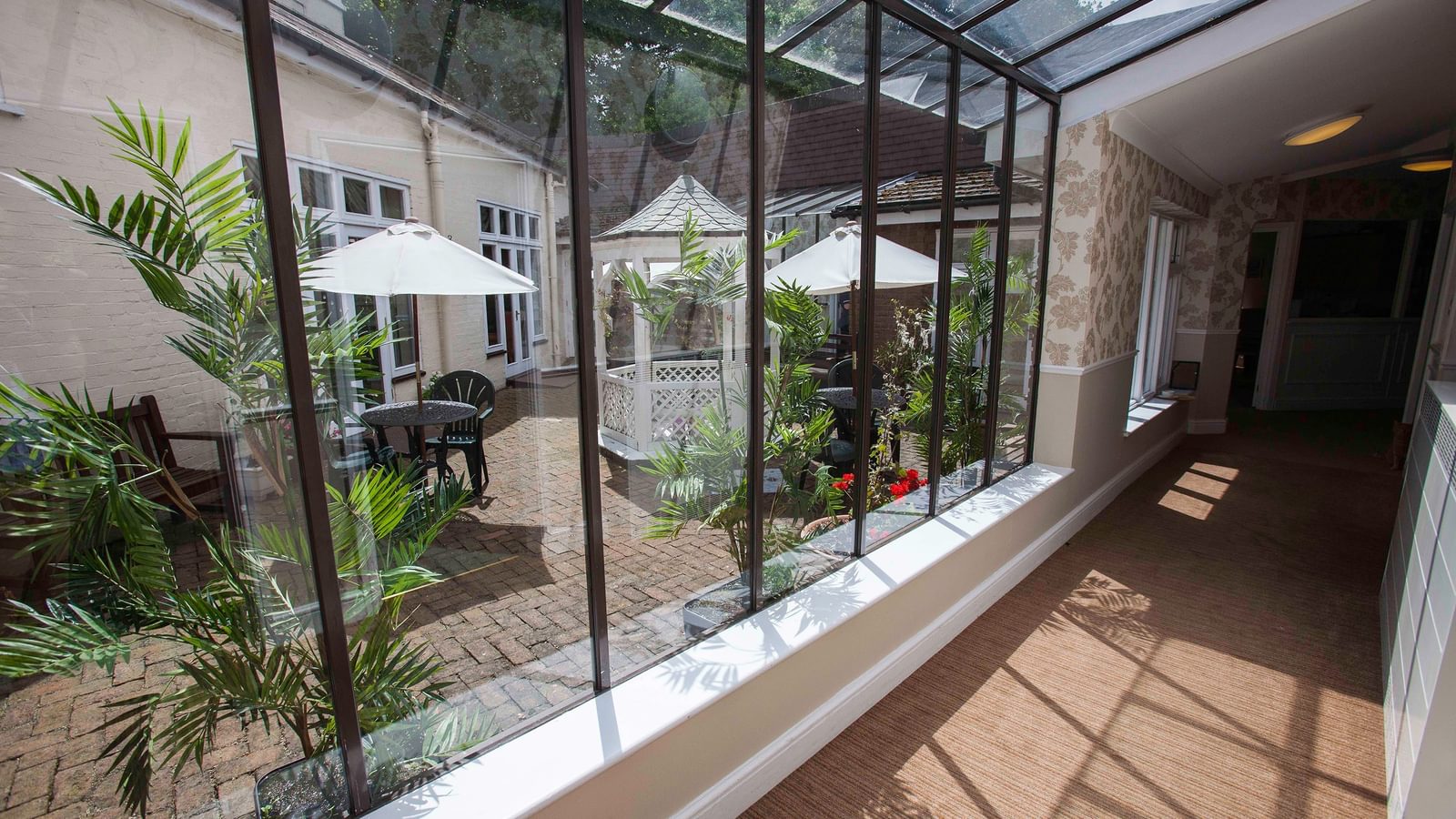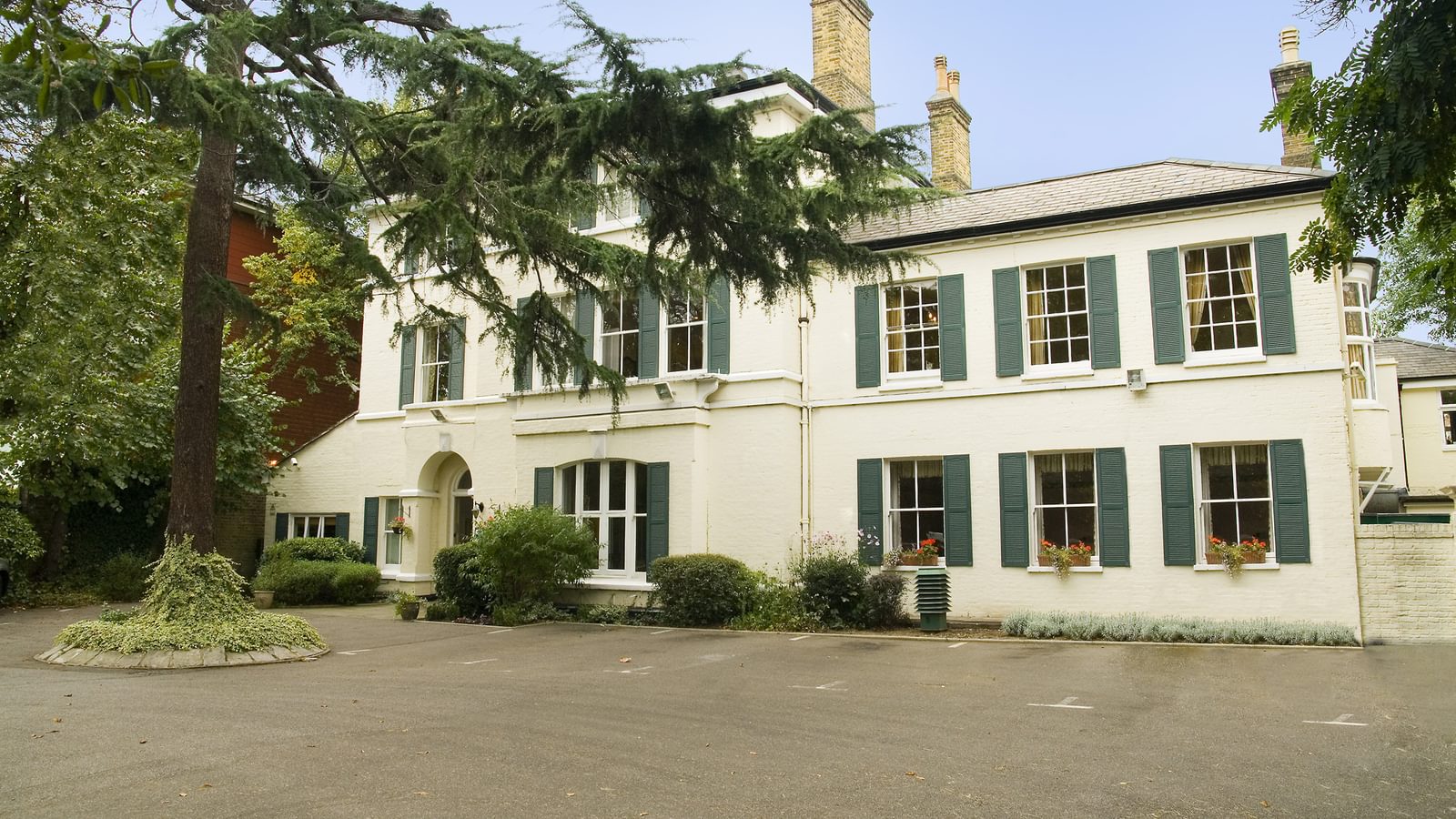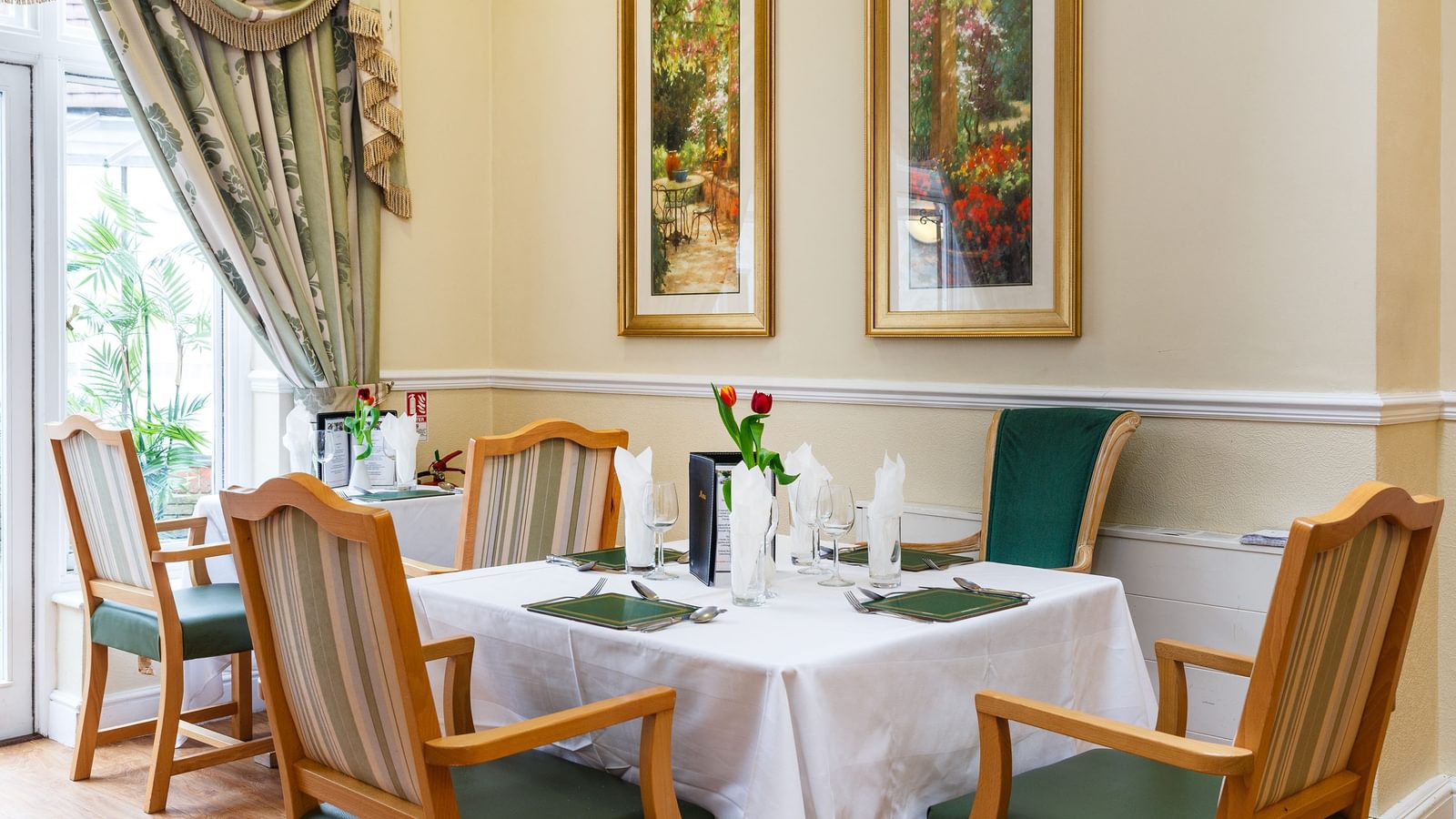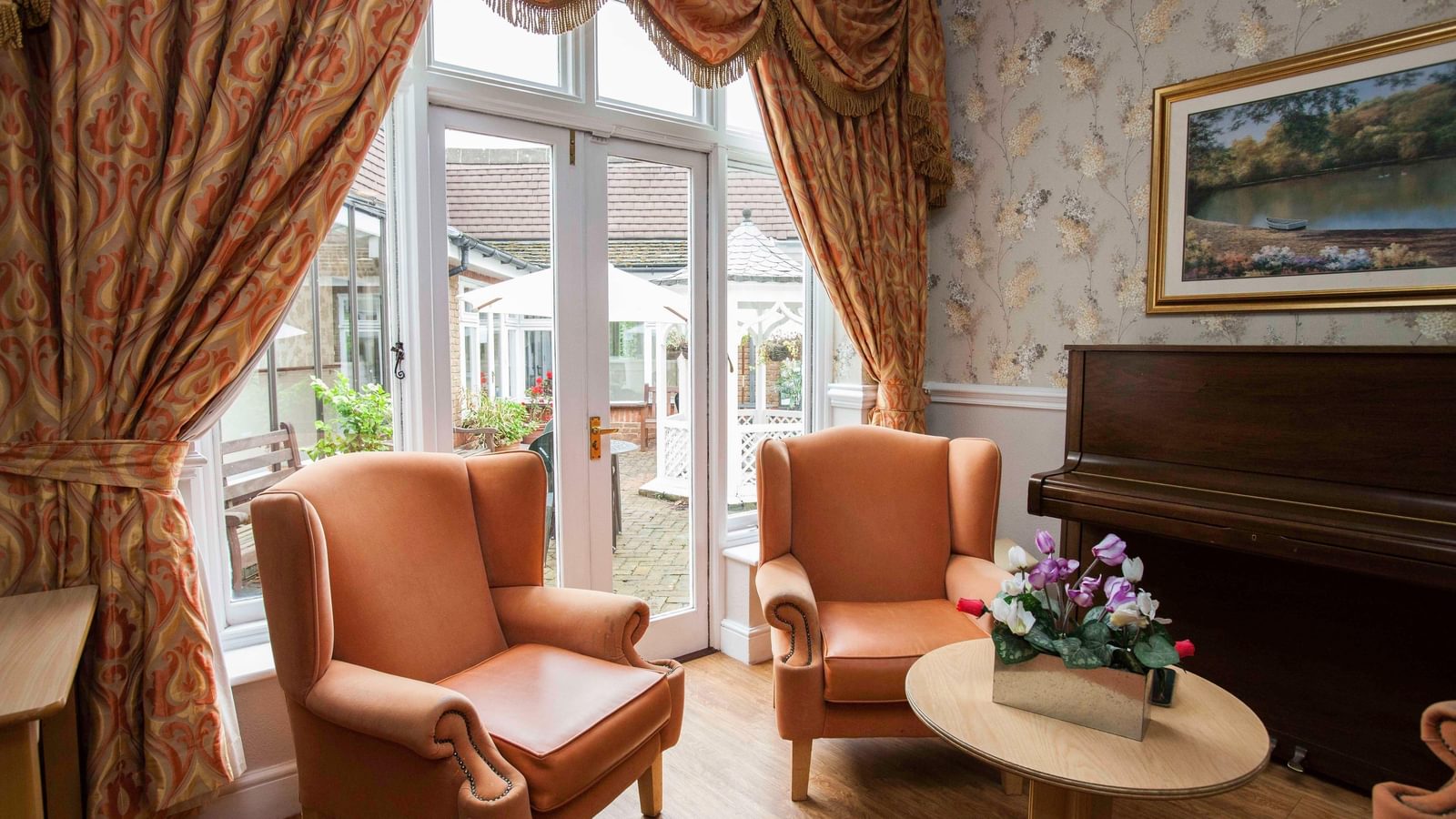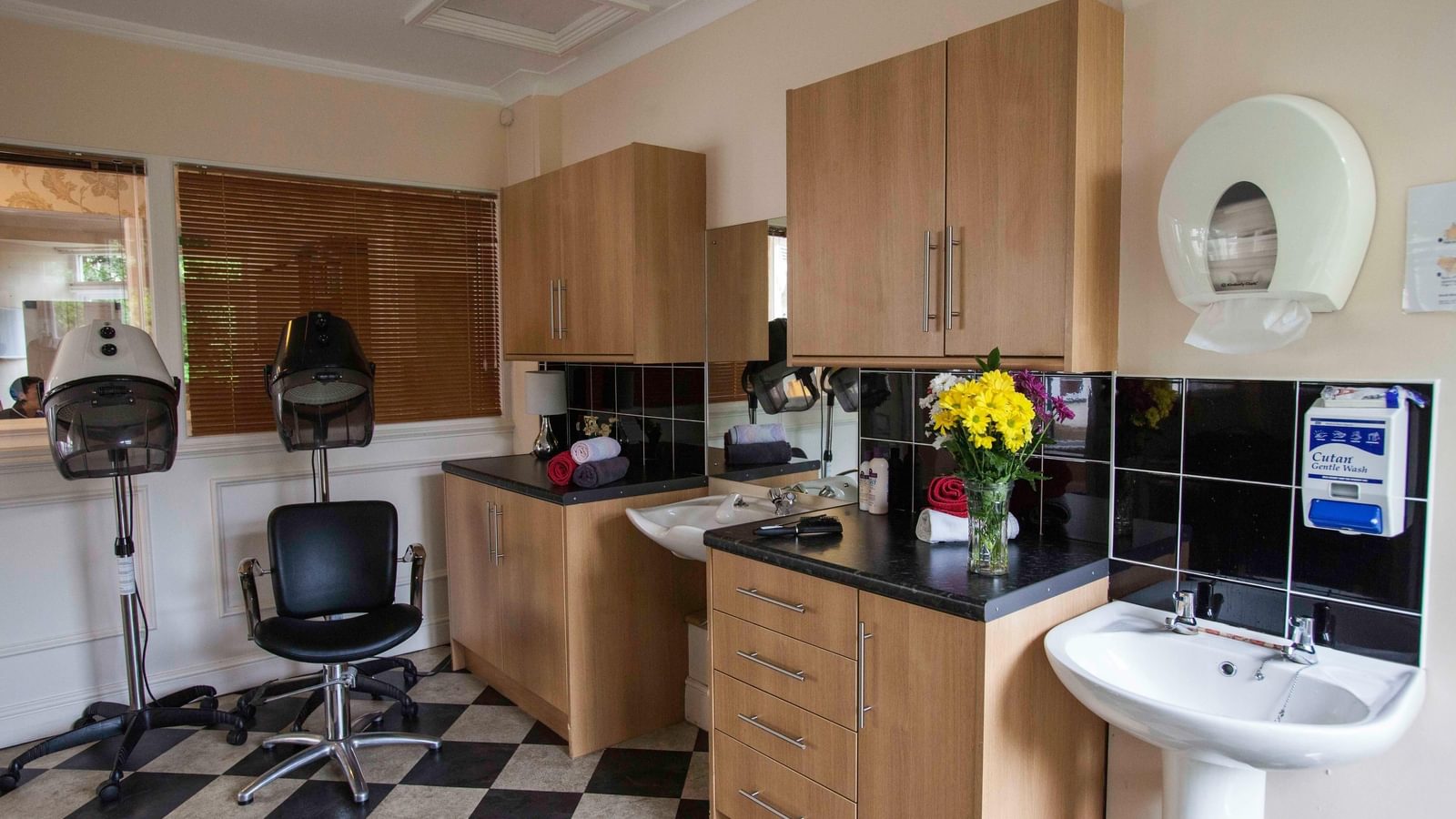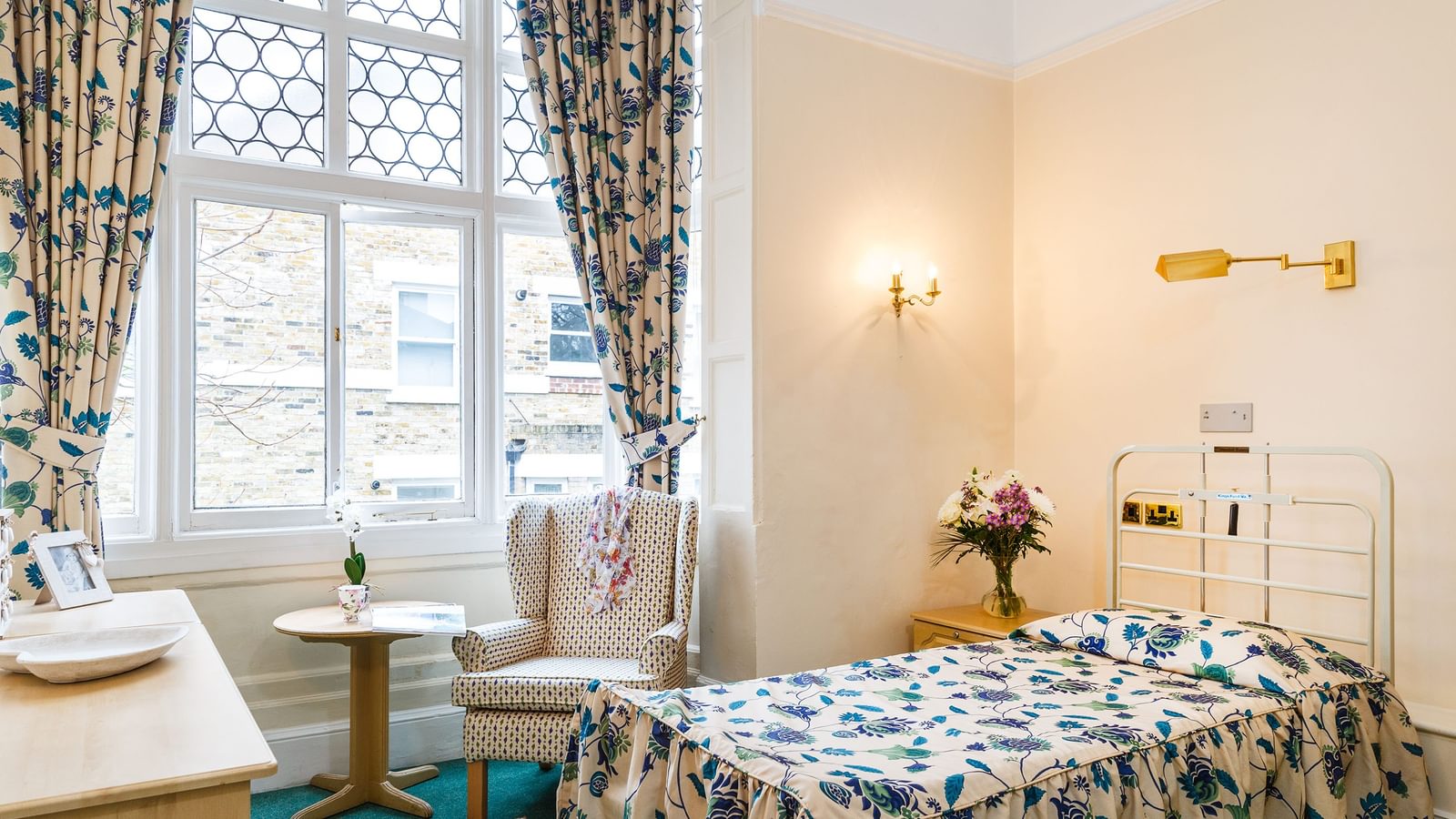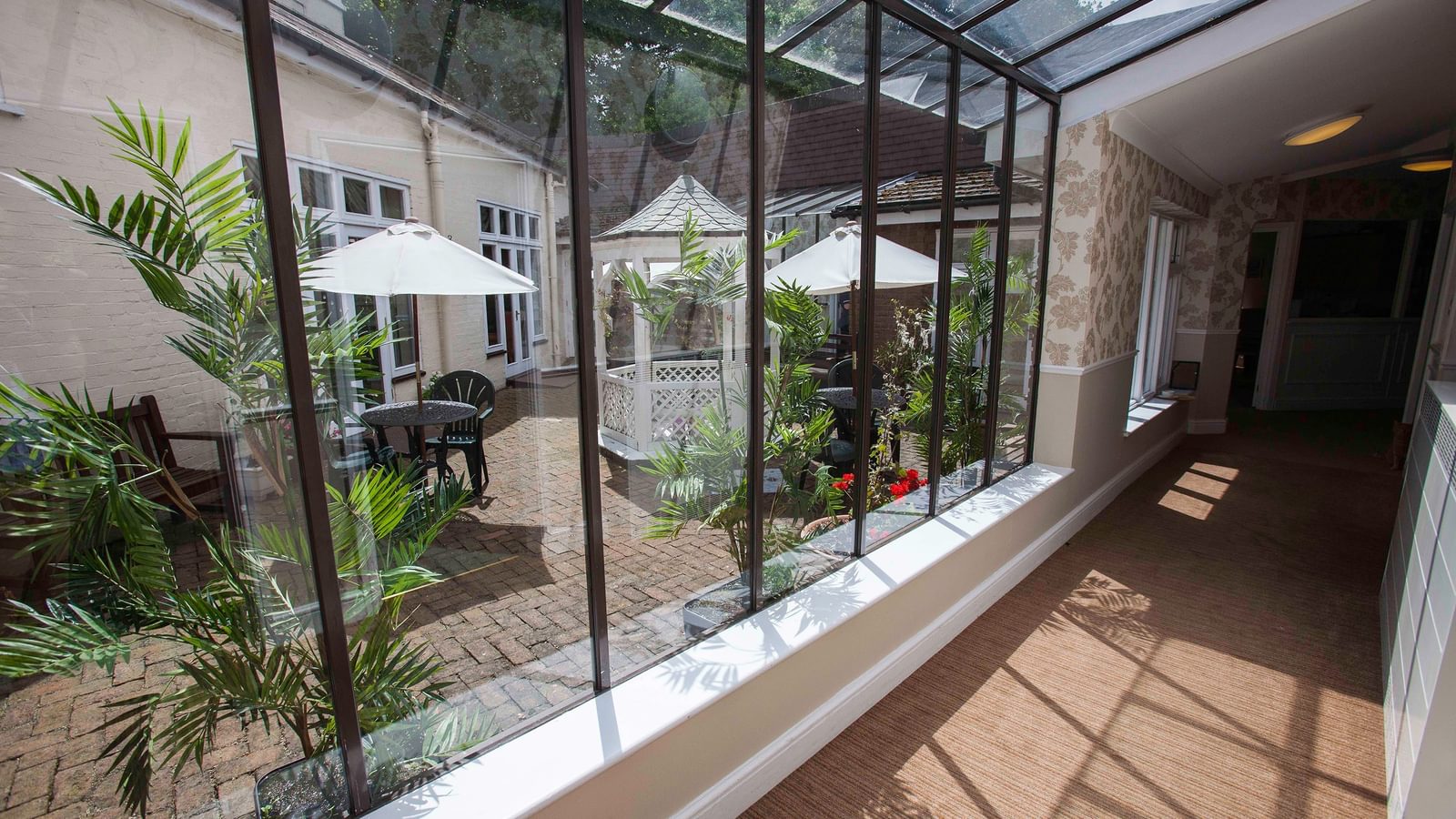 The Pines Nursing Home at a glance
Welcome to The Pines Nursing Home
The Pines Nursing Home in Wandsworth, London is a beautiful period property, providing residential and nursing care in an oasis of tranquility in vibrant Putney for up to 42 elderly residents. The Pines Nursing Home has the amenities of a modern home without compromising it's period charm, with spacious, bright and airy communual areas, and a warm and homely feel.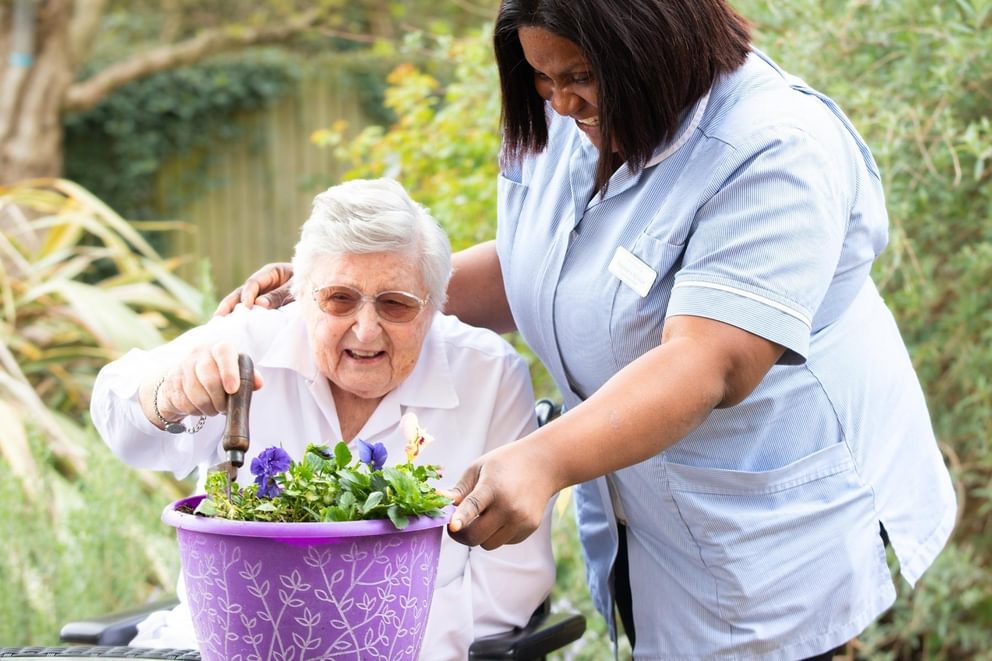 Daily life at The Pines Nursing Home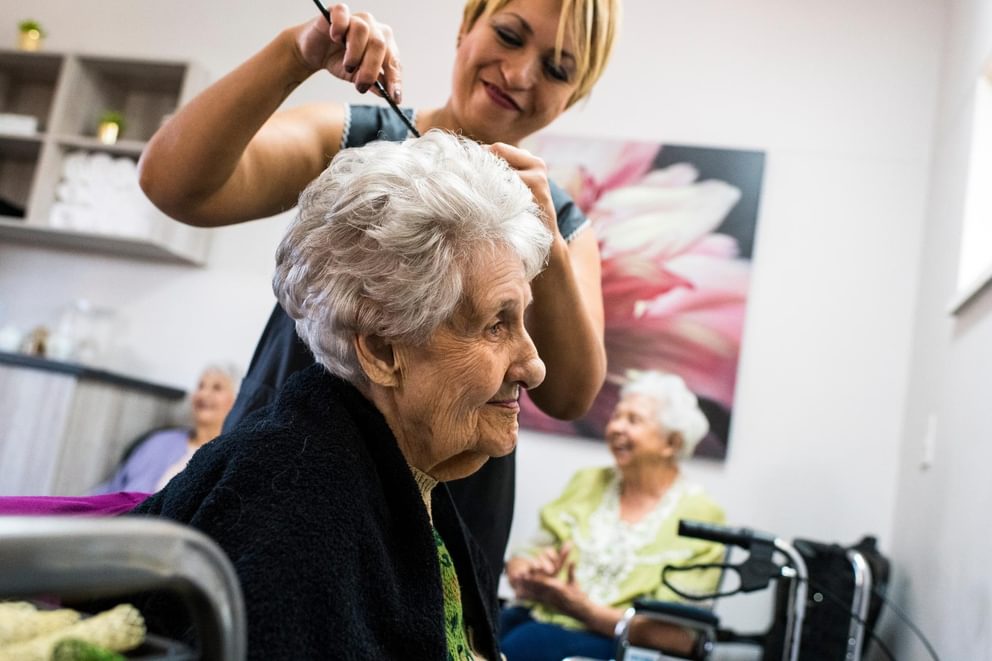 Facilities
Landscaped garden & courtyard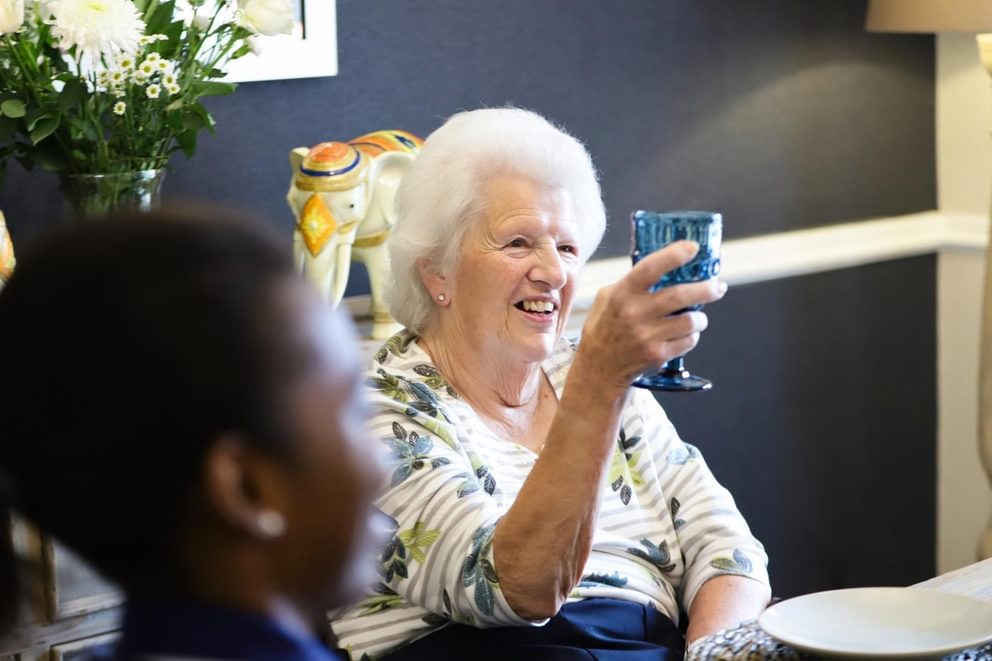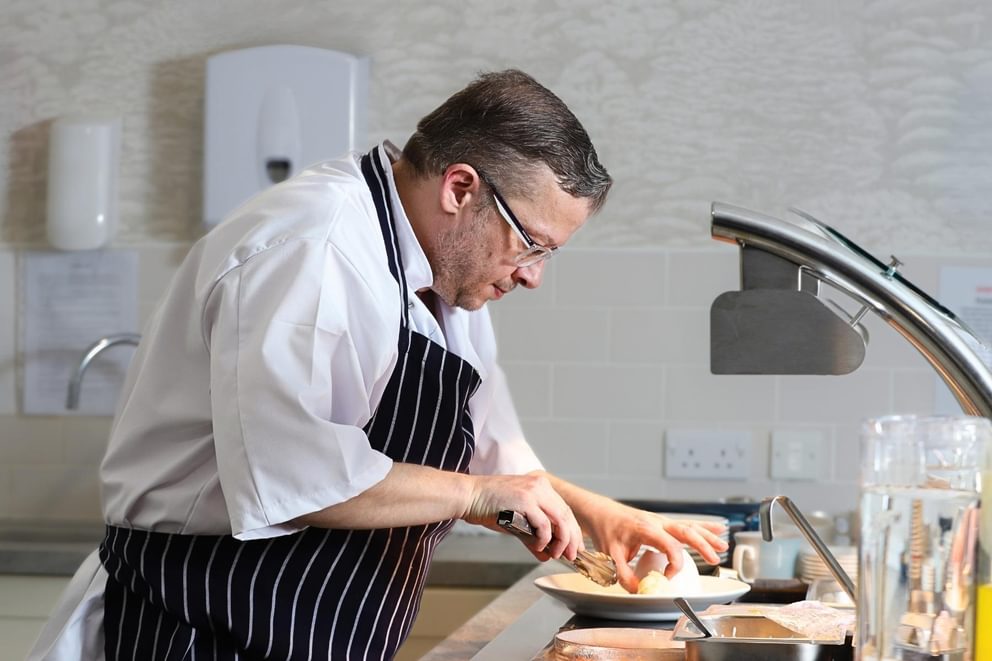 Catering
Personal meetings with our Head Chef
Nutritionally balanced meals
Lounge drinks & snacks always available
Selected wines, beers, spirits & sherry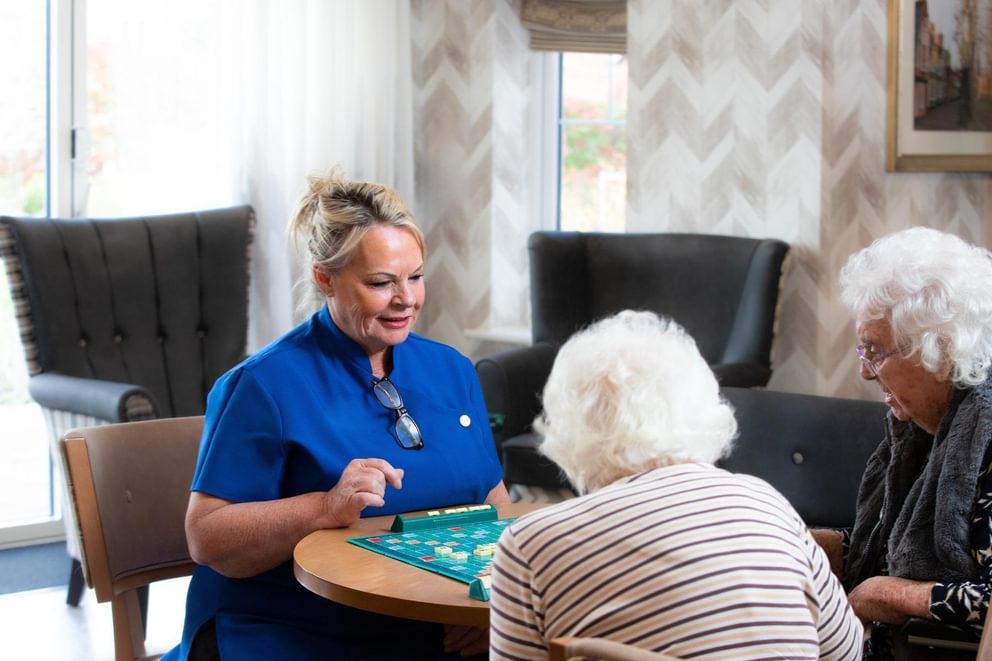 The wonderful surroundings at The Pines Nursing Home are matched by the standard of care our team brings residents. We love learning as much as we can about the people we care for, so your loved one's time is tailored to their individual needs, interests and preferences. This can be as small as knowing when they like to wake up, to how they like their tea, and everything in between.
We give as much independence as possible, letting individuals choose how to run the home and if they prefer dinner in front of the TV, or even dusting their own room, we'll make it happen. Just as putting their own stamp on their bedroom, we'll help them to personalise it with the things they love.
Thank you to all at The Pines, you were gentle, compassionate, and gave her dignity and peace. To our family, you gave us the peace of mind we craved. I can only give praise to you all.
Teresa S - Niece of resident, The Pines Nursing Home
Every single member of staff at The Pines has been kind, caring and considerate towards him. We feel incredibly grateful to have found this lovely care home. We could not have asked for more.
Tara R - Daughter of resident, The Pines Nursing Home
My husband is extremely happy at this care home. The staff treat the residents with care and attention. Very pleasant with the relatives and visitors. The home is clean and tidy with a lovely outlook.
Edna M - Wife of resident, The Pines Nursing Home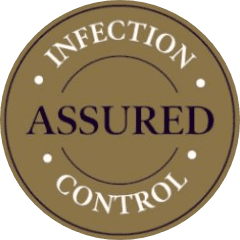 See what we're doing to stay Covid safe
We consistently apply infection control procedures and services that meet or exceed the requirements and expectations of our customers.
View Covid-19 Updates
Map and Directions

See what's nearby, how to get there and estimated driving time.

Local Area

Putney Station
East Putney Tube Station
Bus stop 5 min walk
Call us to arrange transport to our home

Additional information

Our car park is for residents and visitors. If you would like us to reserve a space for you please let us know.

Estimated driving time

Enter your town or postcode to get an estimated driving time from you to the care home.

No information is saved
Meet the Manager

Find out more about our Home Manager, Heather Said

Heather is our Home Manager at The Pines Nursing Home, here's a little bit more about the home in her own words:

I began my nursing career in South Africa where I trained in a large university training hospital. It was a fantastic experience that helped me develop the skills and experience that formed the foundation of my nursing career. Ten years ago, I relocated to the United Kingdom where I worked as a nurse and then as a Nursing Home Manager.

I have a wide range of experience across multiple areas including: Apheresis, Midwifery, Mental Health and Community nursing. Care of the elderly has always been a field of care I enjoy and have gravitated towards, a natural fit for me.

I love getting to know each of our residents, their stories and experiences, and I feel a great sense of satisfaction when I know our team has done everything possible and have managed to make a positive difference in enhancing our resident's wellbeing. Every team member is valued, and we support each other in everything we do. We are open, honest, and respectful and we treat our residents with dignity.
Award-winning Dementia Training

Find out more about why we're proud to be the only care home group to have our own unique award-winning dementia training.

A person living with dementia may need more care and support as their condition progresses. Care can be provided in both residential and nursing settings on a permanent or respite basis.

Our dementia care
Pricing

See a breakdown of our prices

Cost guide

These indicative fees are subject to a pre-admission needs assessment which is required to fully understand the level of care and support required. Nursing fees include Local Authority nursing contributions (Funded Nursing Contribution) if applicable.

Fee rates are also determined by the size and aspect of the room and the duration of the stay (short stay/respite or permanent). Fees are payable monthly in advance.

Permanent Care

Residential

From £1,565

Nursing

From £1,615

Residential Dementia

From £1,615

Nursing Dementia

From £1,675

Respite Care

Residential

From £1,665

Nursing

From £1,715

Residential Dementia

From £1,715

Nursing Dementia

From £1,775

What's included

All care, nursing (if applicable) and support including a monthly review of care plans

A dedicated key worker from the care team

All meals, snacks and drinks

Activities and lifestyle programme

All utilities and other accommodation costs

Housekeeping and laundry services

What is available at an additional cost?

Hairdressing

Chiropody, beauty treatment or other healthcare not covered by the NHS

Toiletries, newspapers or magazines

Staff escorts

Telephone calls

Pay TV
Finding the perfect home
1
Find a home that suits you
Arrange a viewing to see exactly what your life in the home will be like.
2
Ensure it meets all your needs
A needs assessment will ensure that you have the required care and support 24/7.
Enjoy a relaxing and fulfilling lifestyle, safe in the knowledge that you'll always be cared for.
Contact The Pines
Looking for more information, interested in organising a viewing or ready to make an enquiry?
Get in touch and a dedicated specialist will aim to get back to you the same day or as soon as possible after.
Prefer to talk to someone?
Call Care Home
Your details
Thanks for your message
We endeavour to get back in touch as soon as possible — you will receive a confirmation to your email address as a receipt of the message.
Your details are always stored securely and used only for the purposes you have requested.
Reception open hours
9:00am - 5:00pm, Monday to Friday.
FAQs
Do I need to book a viewing?
You should be able to visit a home at any time – we advise visiting more than once and at different times, so that you can get a clearer understanding of what it is like throughout the day. If you wish to meet the Home Manager during your visit, you might want to consider booking in advance to help ensure they are available when you attend. You can book a viewing using the form above or by calling the home.
Our Head Chef and the team have many years of cooking experience. They craft their nutritionally balanced menus using seasonal produce, and are guided by the feedback provided to them from our residents during their monthly hospitality meetings and individual care plans.
What qualifications do your care team have?
All members of our care teams are given the training and support needed to help them provide the highest standards of care.
Caring Homes has been providing care for over 25 years. Every team member receives our unique 'Living in my World' dementia training which is accredited by City and Guilds.
It highlights the importance of meaningful activities and a stimulating environment for people living with dementia, as well as addressing clinical aspects of care.
The 'Food in my World' training, also accredited by City and Guilds provides the hospitality team and chefs with the skills and knowledge to stimulate senses and increase creativity in the cooking and presentation of food. This can provide a much-improved dining experience for residents living with dementia and or dysphagia.
How long can people stay in a care home for?
The length of time people spend in a care home varies according to their needs and preferences. Our homes offer permanent care to suit your needs or perhaps a respite stay might be required during a period of convalescence after being in hospital. Day Care is also available at many homes to ensure care can continue when a regular carer is unavailable.