What matters to you and your family, matters to us
Imagine. A place where you'll always feel at home with the reassurance of discreet help and support when you need it. Always with the promise you'll be in safe hands.
A home where you can be as independent as you choose. Everything is designed with your enjoyment, health and well-being in mind. Each day is yours to fill just the way you like it. Enjoy a picnic and tuck into homemade scones in the garden, savour an ice cream with lashings of sauce whilst taking in the live entertainment or dress to impress for an afternoon tea dance.

The little details make the greatest difference
We know that the life of every person we care for is extraordinary. So we take the time to learn about each resident and work with you and your family to discover what really matters to you. A place to meet like minded hobbyists and film enthusiasts for comedy and classics or why not try something you've never done. If you prefer quieter moments with a cuppa and a favourite novel, the choice is yours.
You can cook, help out in the garden, pop to the local shops or have a pub lunch with a sherry or a pint. Imagine a place where you can carry on with the kind of everyday routines that matter to you.
By getting to know you personally we help you live your life to the fullest.
For more information about life at one of our care homes or to book a visit, please call us today.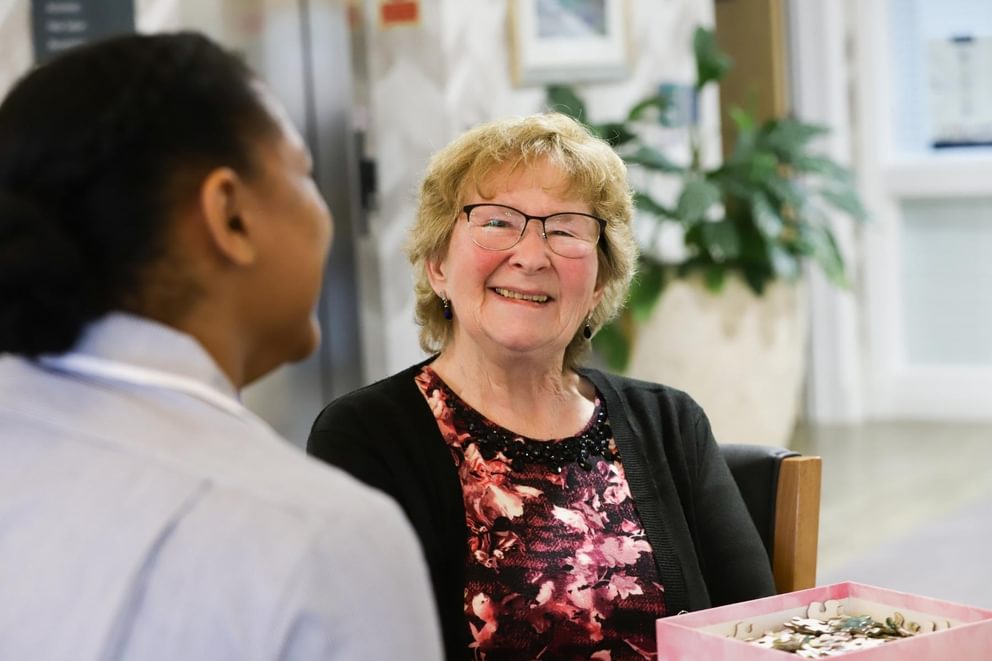 Person-centred care is our life's work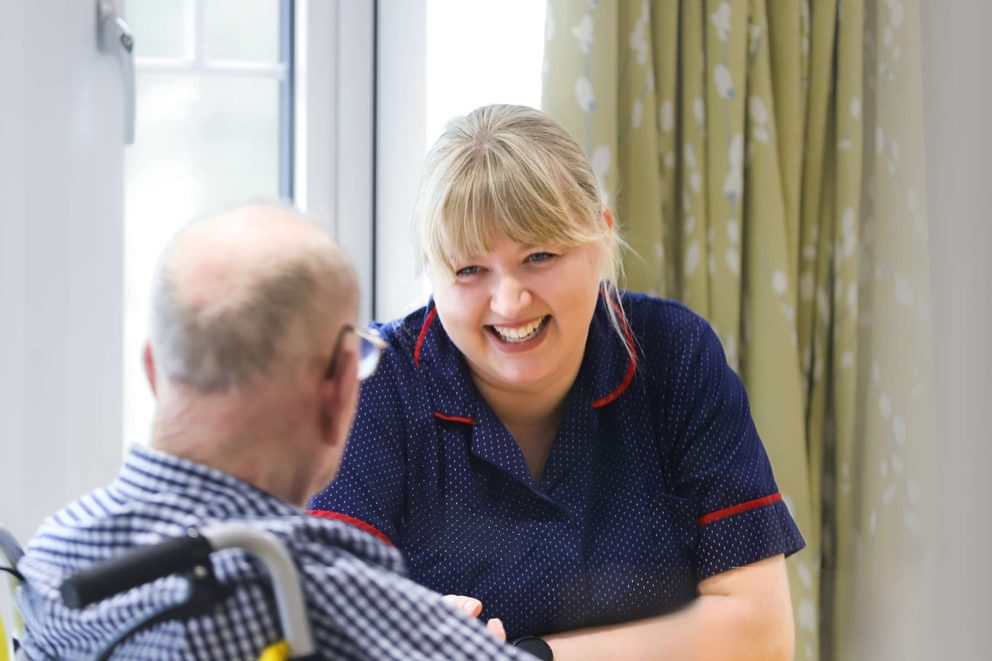 We believe the best care comes from a genuine interest in people
Providing excellent care for the elderly or unwell, and helping them and their families enjoy their time together at one of the most challenging times of their lives, is a vitally important service and a privilege to deliver.

To give you peace of mind, we offer a free health and wellbeing assessment which covers medical and health needs, exercise and activity, nutrition, and emotional well-being. We get to know you including your interests, your life, your family and even the small things, like how many pillows you have or how you take your tea, so things stay just the way you like it.
This assessment forms a personal care plan and is constantly updated to help residents stay independent and healthy as their needs or wishes change. If you're a little unsure of the type of care you need, we're happy to help with the details.
Proud to be a Top 2023 Care Home Group Winner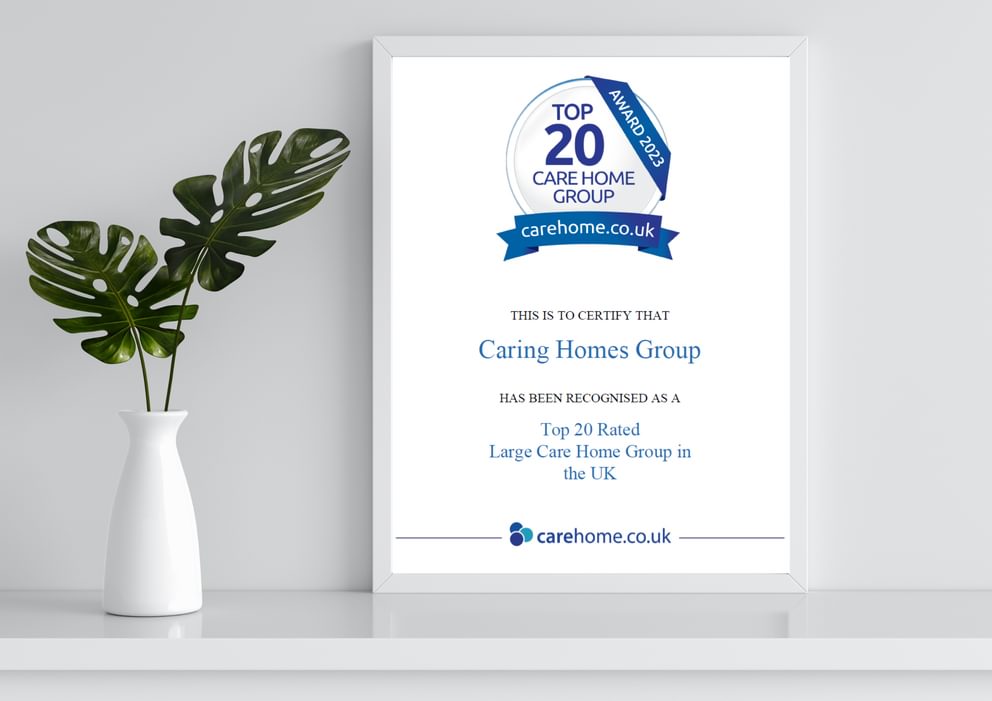 Recognised as one of the top 20 rated care home groups on carehome.co.uk
We are delighted that we have been recognised as one of the top 20 rated care home groups based on published reviews from residents and their family & friends on carehome.co.uk in 2023.
The awards are based on our review scores which are calculated using a combination of number of reviews and the average ratings received.

Introducing Tarring Manor Care Home in Worthing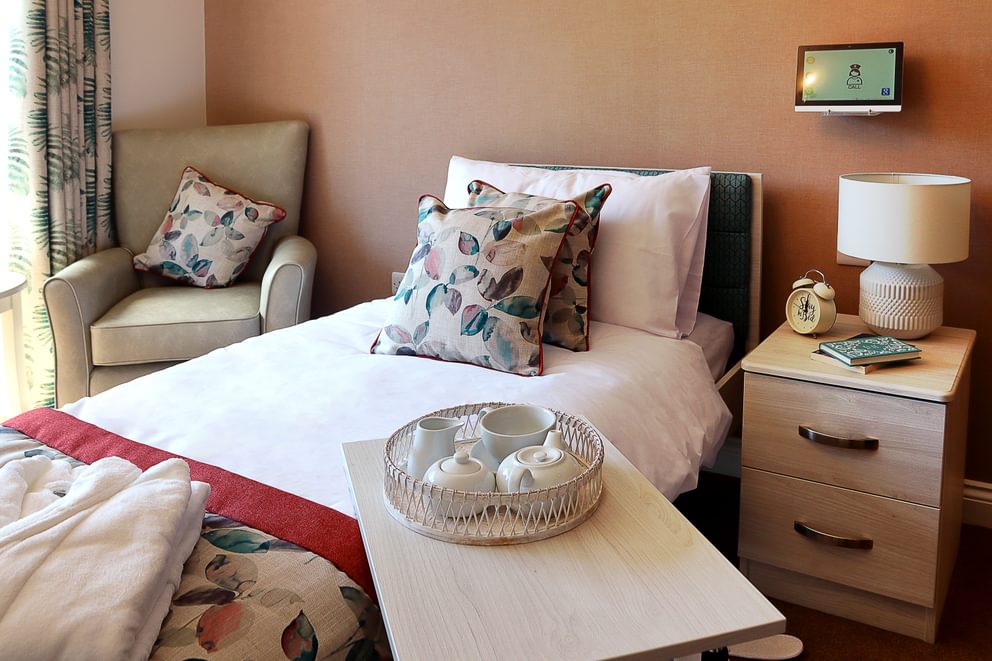 Book a visit at our new care home today
Tarring Manor Care Home is a luxury new 75-bedroom luxury care residence situated in Worthing, West Sussex and is open and welcoming new residents.

Tarring Manor features a bistro, cinema, hair salon, orangery, range of comfortable lounges and bedrooms of varying aspects. Along with a roof terrace and landscaped gardens for our future residents to enjoy.
To book a private viewing at our new home and find out more information, please contact us on freephone 0808 196 9751
.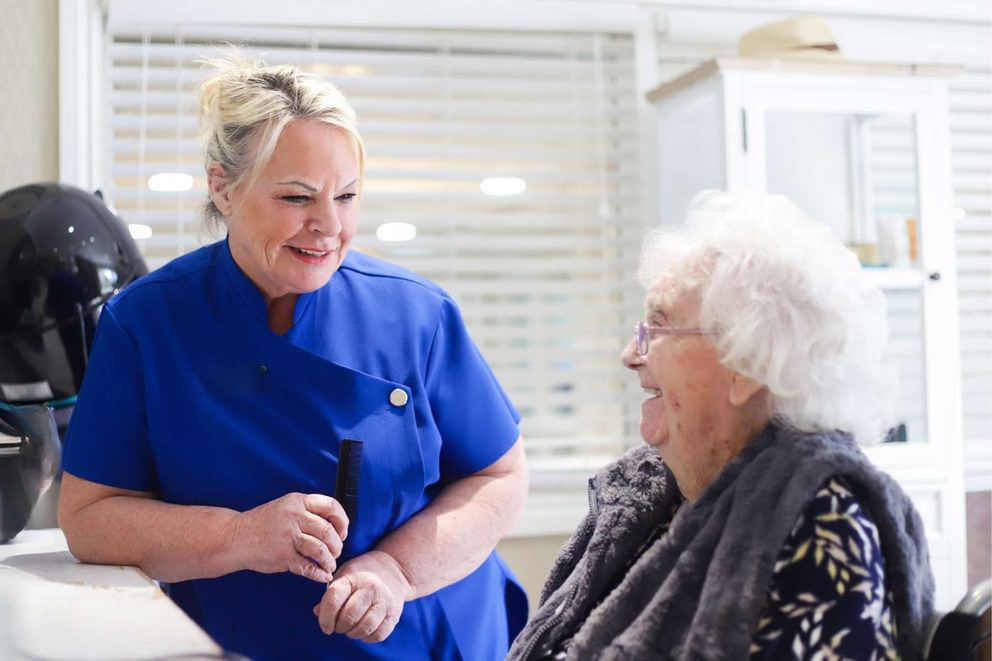 Are you ready to make a difference?
Helping people is the most rewarding part of our roles and extraordinary homes don't stay extraordinary on their own. We invest in our people, their learning and development, and we're quick to recognise and nurture talent to give our colleagues the recognition and rewards they deserve. We support our teams to do their best every day so they can put our residents and their families at the centre of everything they do.